Eastwood Riparian: Privet Pull at the Playground
Eastwood Riparian: Privet Pull at the Playground
Left on its own, Chinese privet and ligustrum would swallow the entire Playground Park. It was encroaching on the picnic table rise, making for a cramped and shadowy place. Working with chainsaws and an awesome tool called the Bigfoot Extractigator on loan from Friends of Spring Creek Forest, the Eastwood Riparian Committee whupped up on it.
The problem was not helped by a large tree which fell last fall.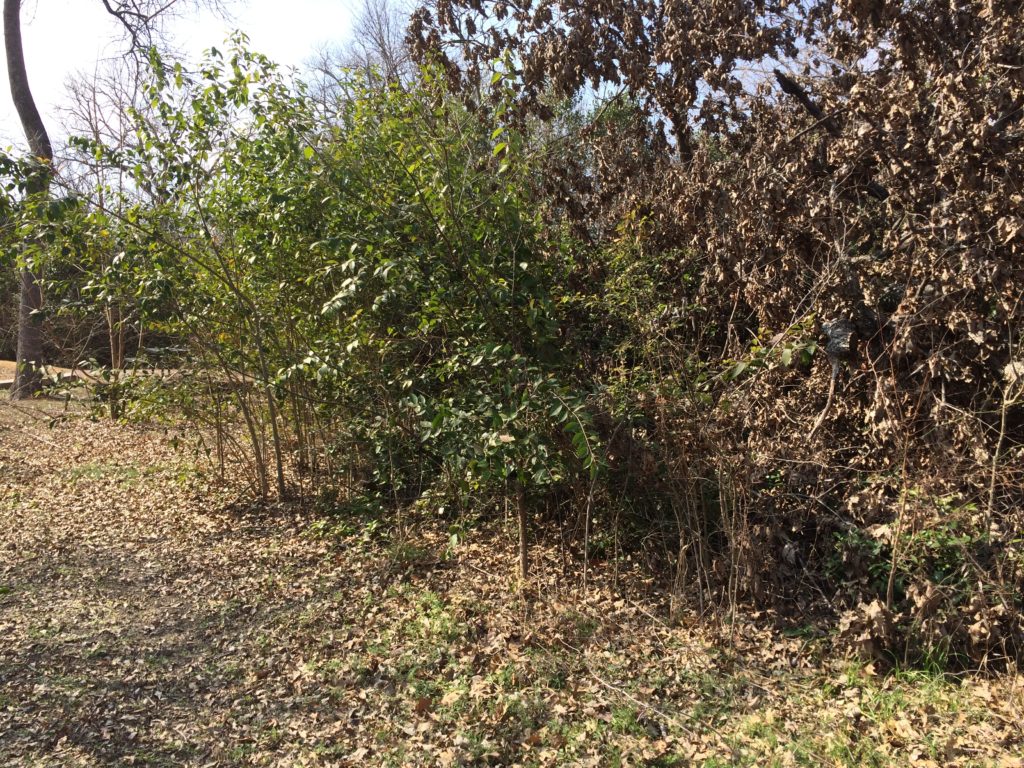 However, it did create some terrific wildlife habitat and woodpecker food.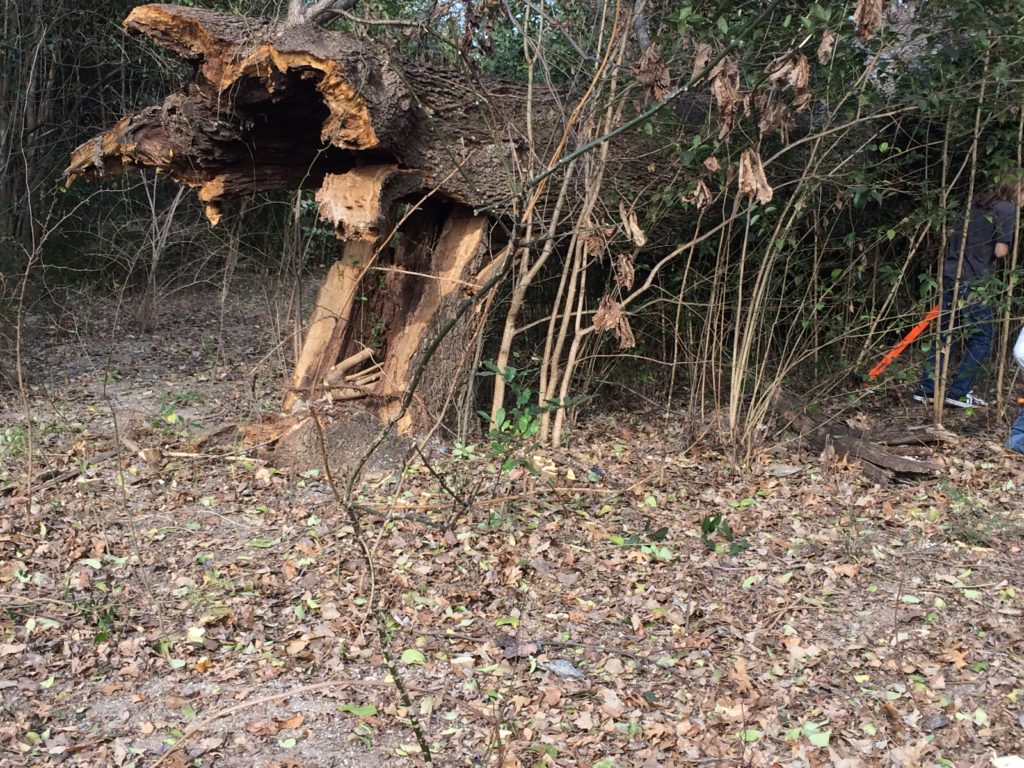 The committee and friends gathered and hashed out a plan. Santiago Hinojosa (in glasses) talked with committee leader Michael Parkey and David Parrish of Spring Creek.
Getting to work, with Francis Shaner and Spring Creek guest Dana Wilson and Scooter Smith on the right.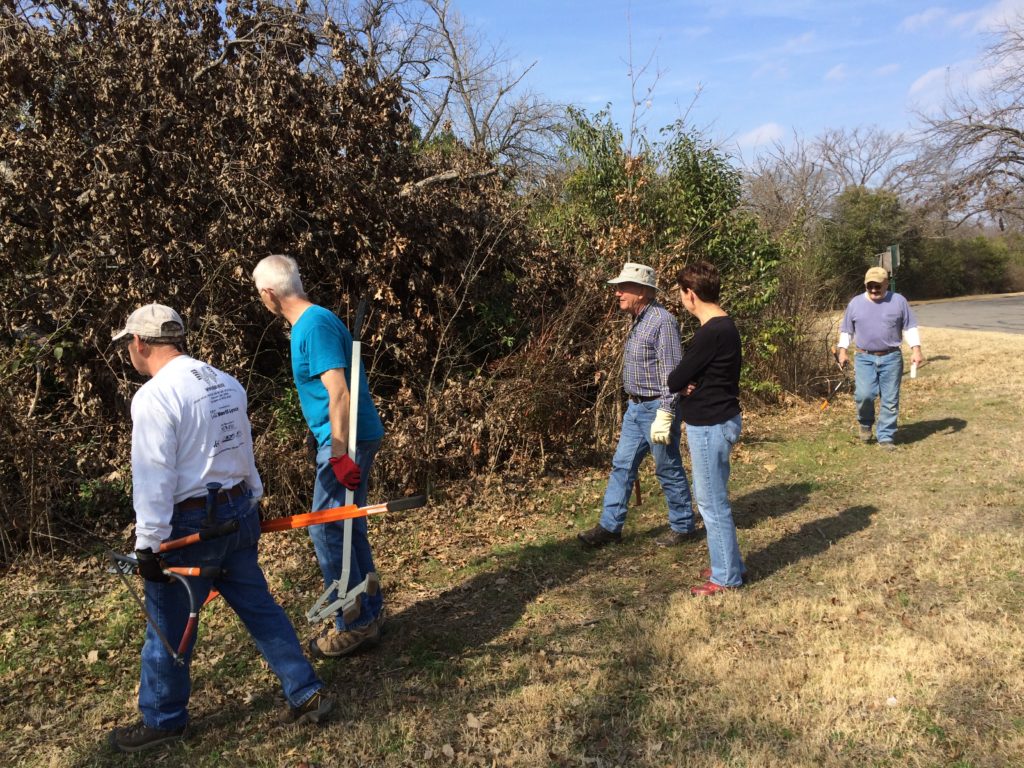 Space rapidly opens up.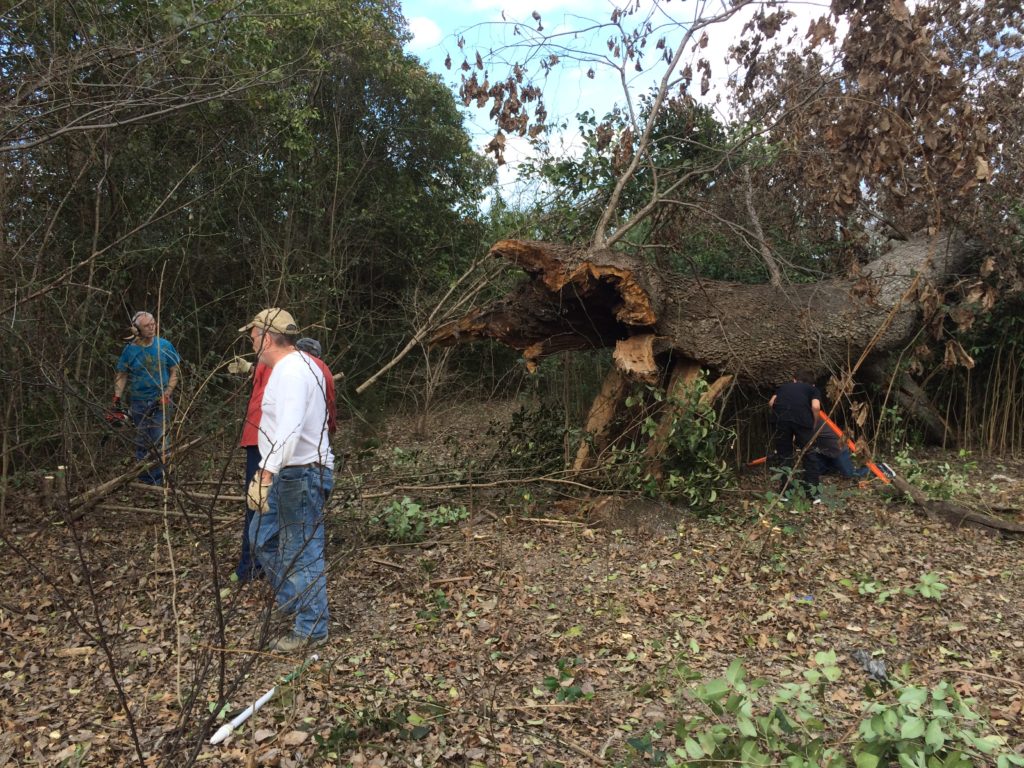 It's so much fun that our efforts attract some young boys over from the playground. We put them to work! With their dad's permission, of course.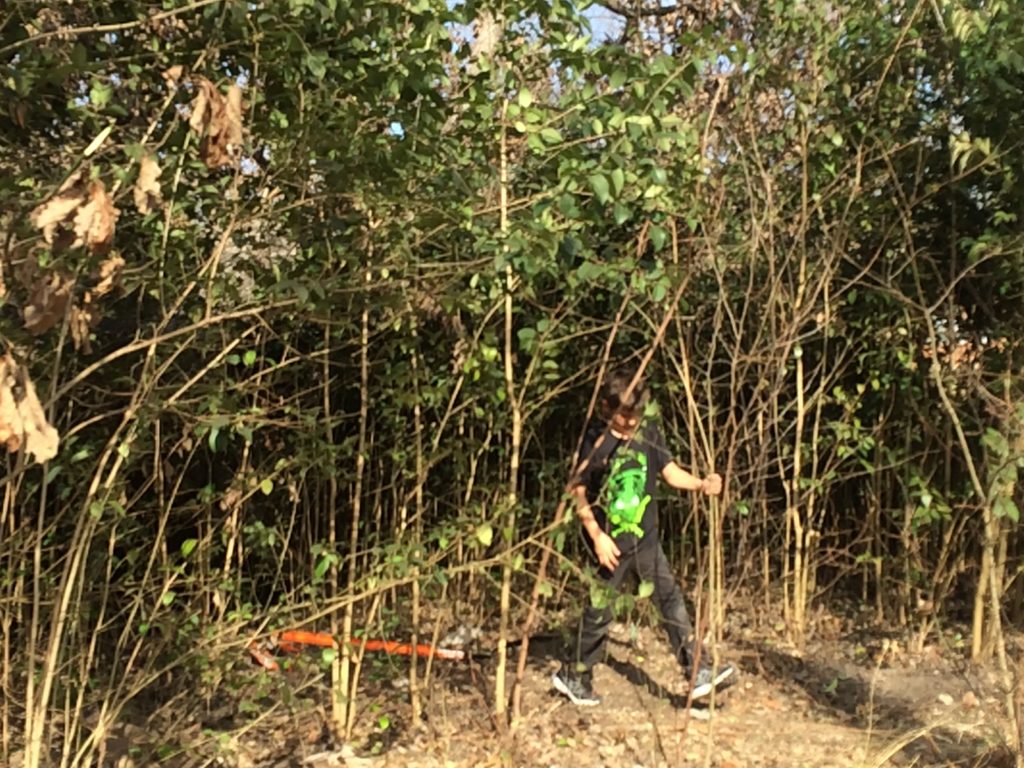 The end result was native plants liberated from the bully privet and ligustrum. Now that sunlight can reach them, they'll grow fast and fill in.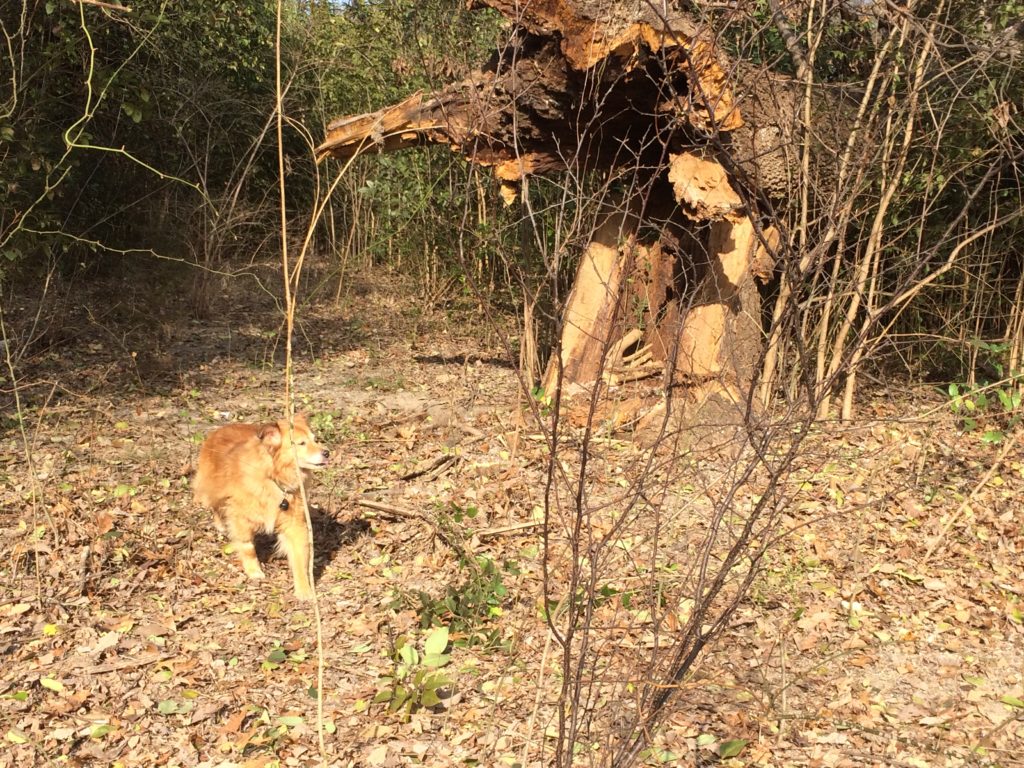 A big find — a gum bumelia! Sort of a slender live oak with small thorns.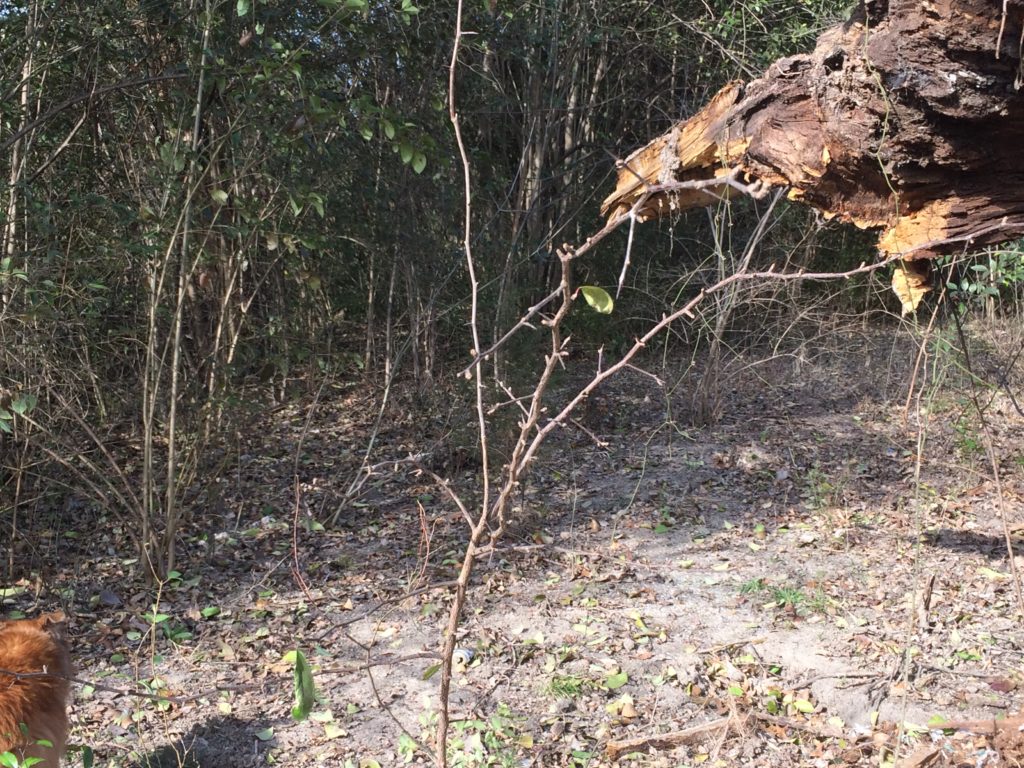 An Eve's necklace (dark green stems in foreground).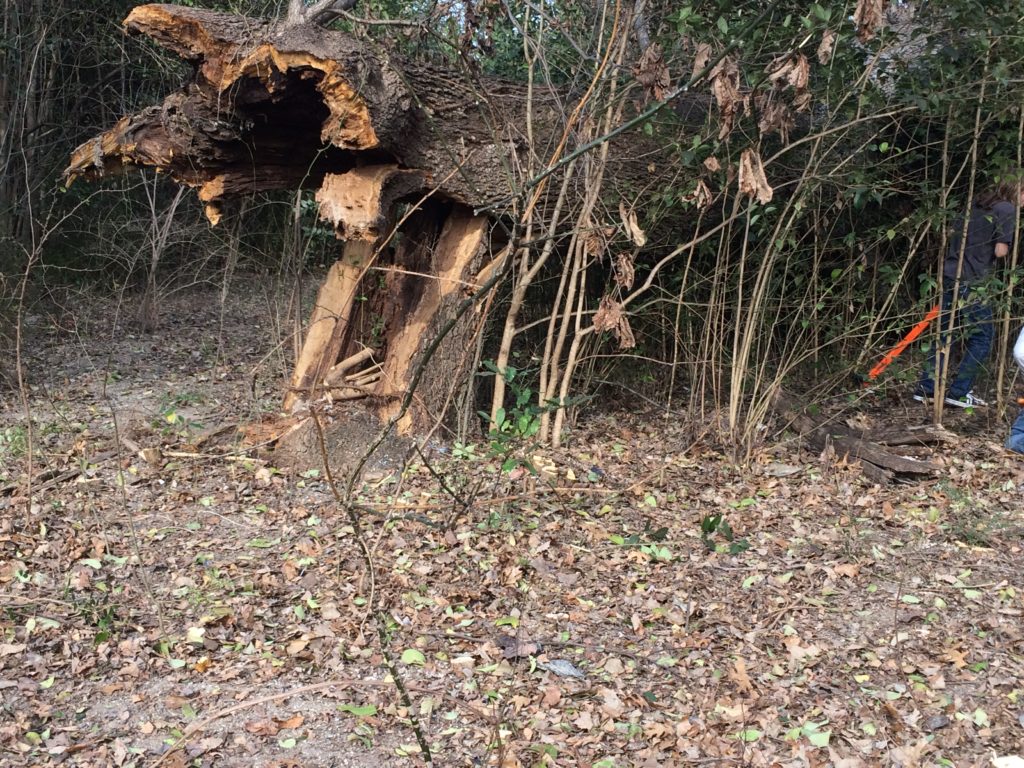 A couple of cherry laurels.
The end of a fantastic work session — a satisfying pile of privet.