Eastwood Riparian: Beautifying the Picnic Area
Eastwood Riparian: Beautifying the Picnic Area
The wonderful folks at Spring Creek Forest Preserve offered Eastwood Riparian the chance to dig up native roughleaf dogwood and coralberry shrubs from an area the Garland park department was planning to mow. Many thanks to Dana Wilson and David Parrish of Spring Creek for setting up this exchange.
A couple weeks ago, Eastwood Riparian cleared much invasive privet and ligustrum from Playground Park by the picnic table. These two native plants will now flourish there instead, providing better erosion control and food for wildlife.
Roughleaf dogwood is an understory tree whose berries attract over 50 species of birds. Coralberry shrubs, which rarely top a yard tall, also make fruits for wildlife, but is especially valued for their ability to make a spacious ground cover that shelters small animals like rabbits and ground birds like doves. Here are some stock photos to show what they look like in flower.
Roughleaf dogwood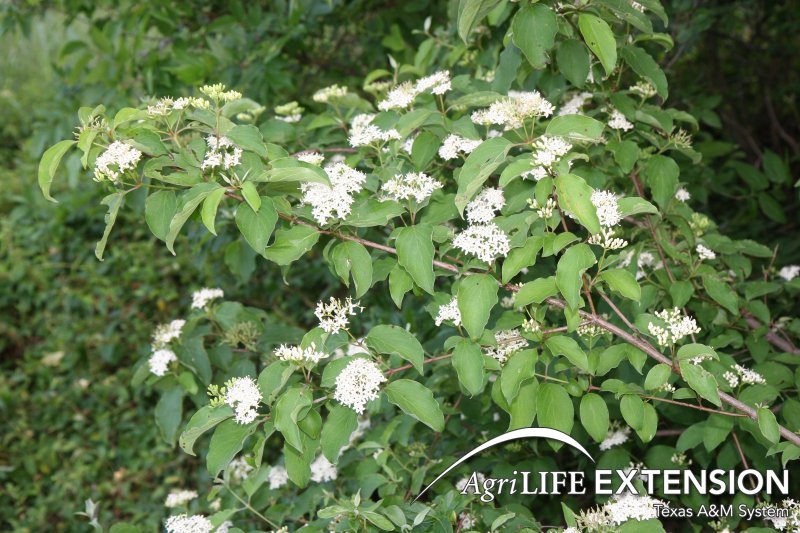 Coralberry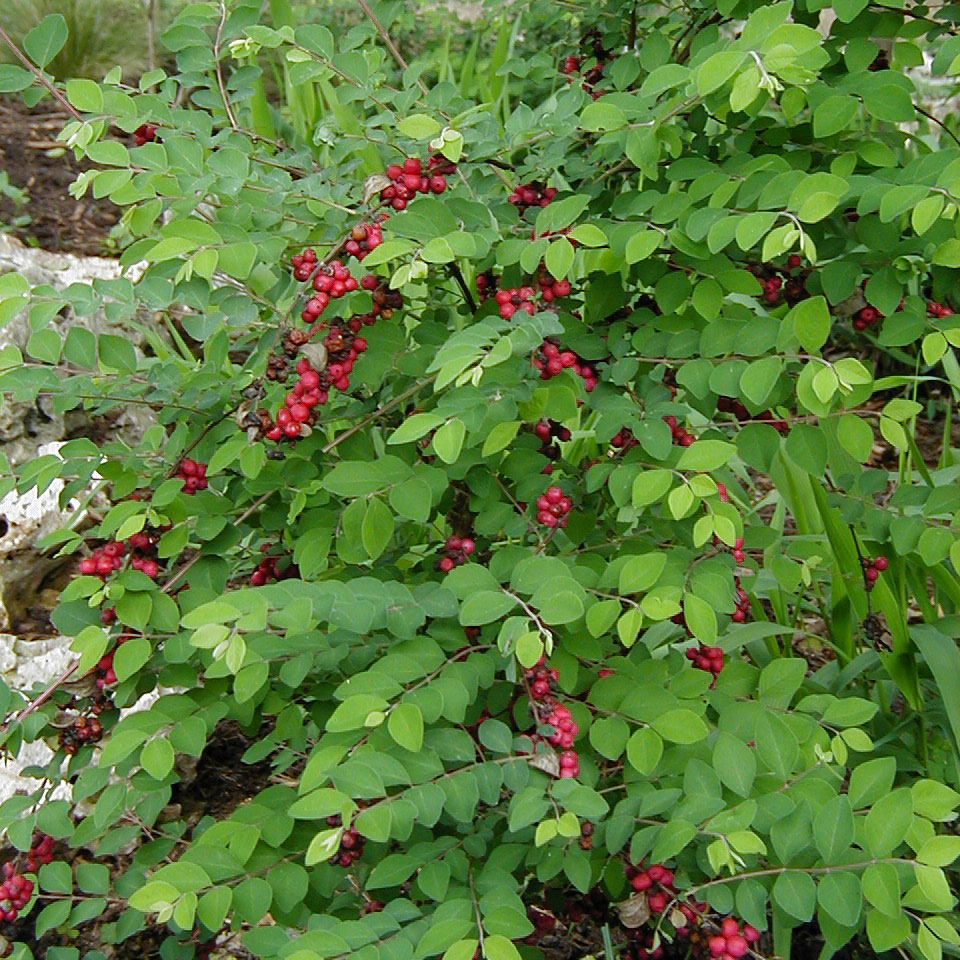 Eastwood Riparian surveys the area and gets to work digging.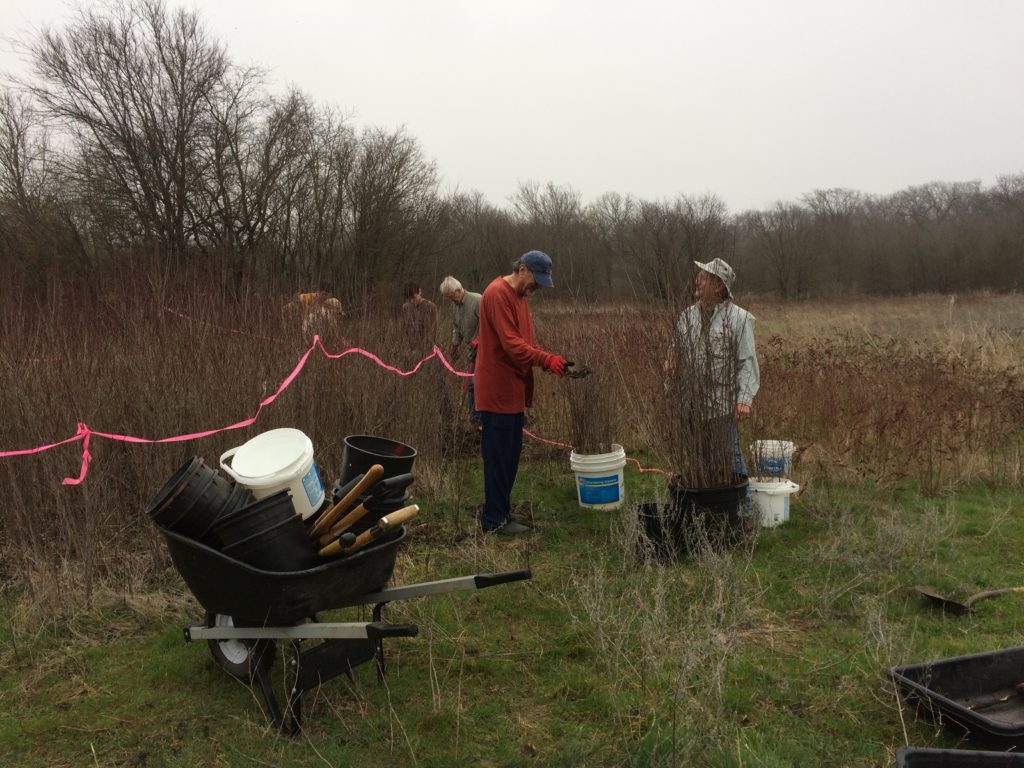 Progress is being made!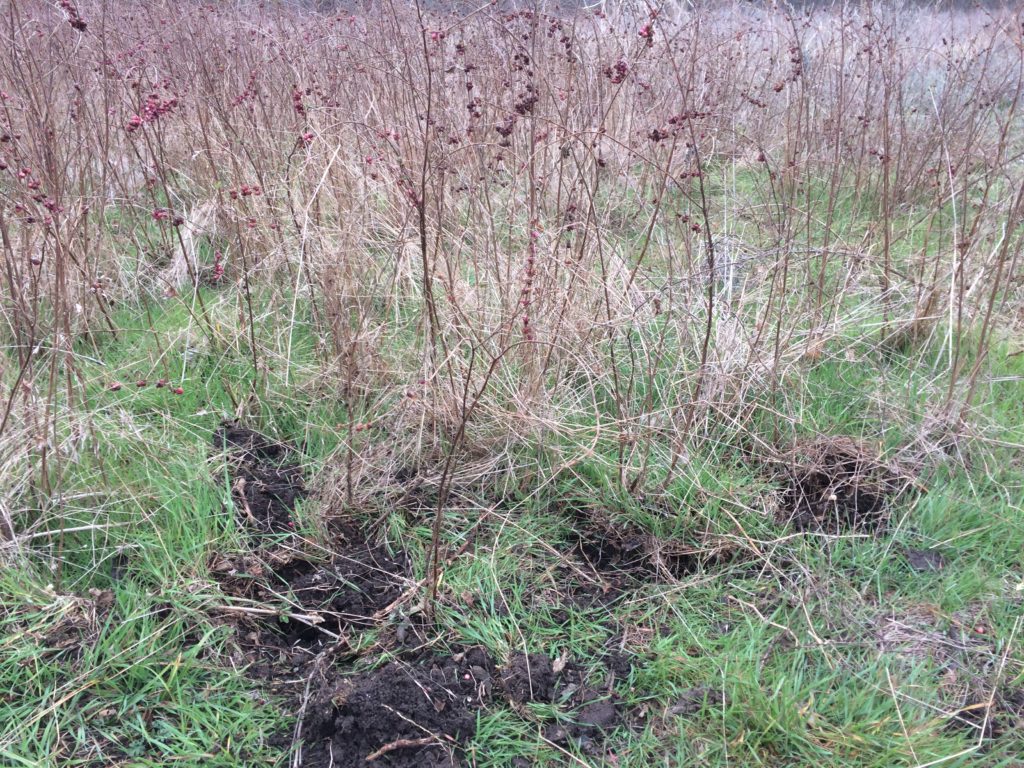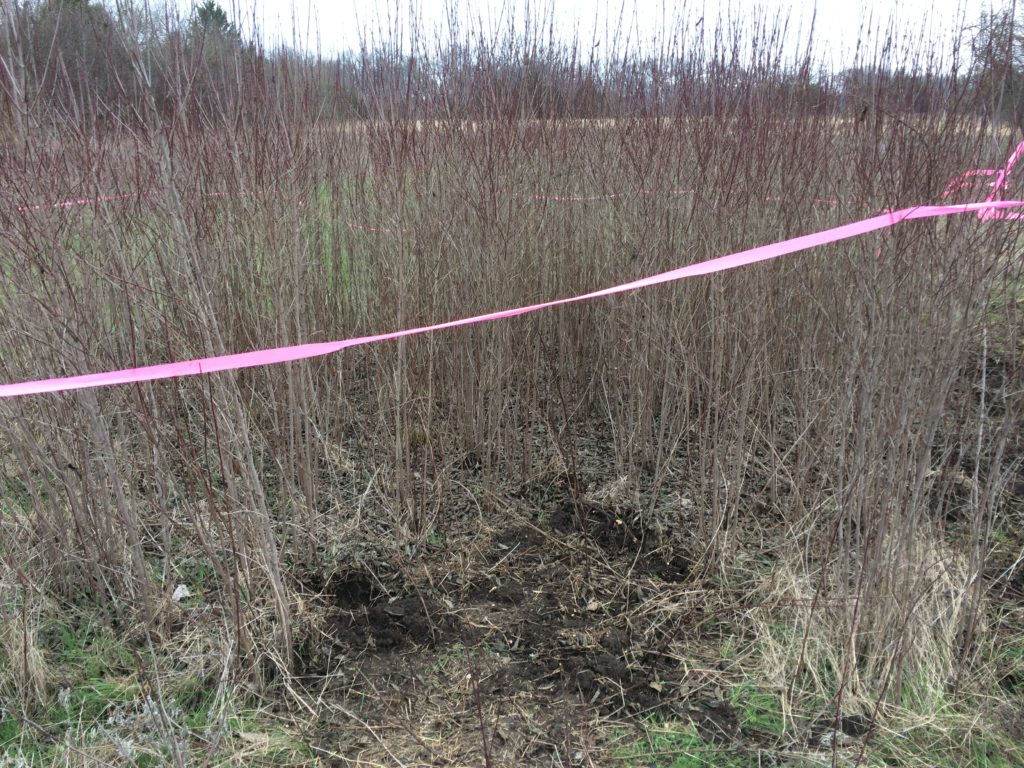 A significant swath of roughleaf dogwood was saved from the mowers.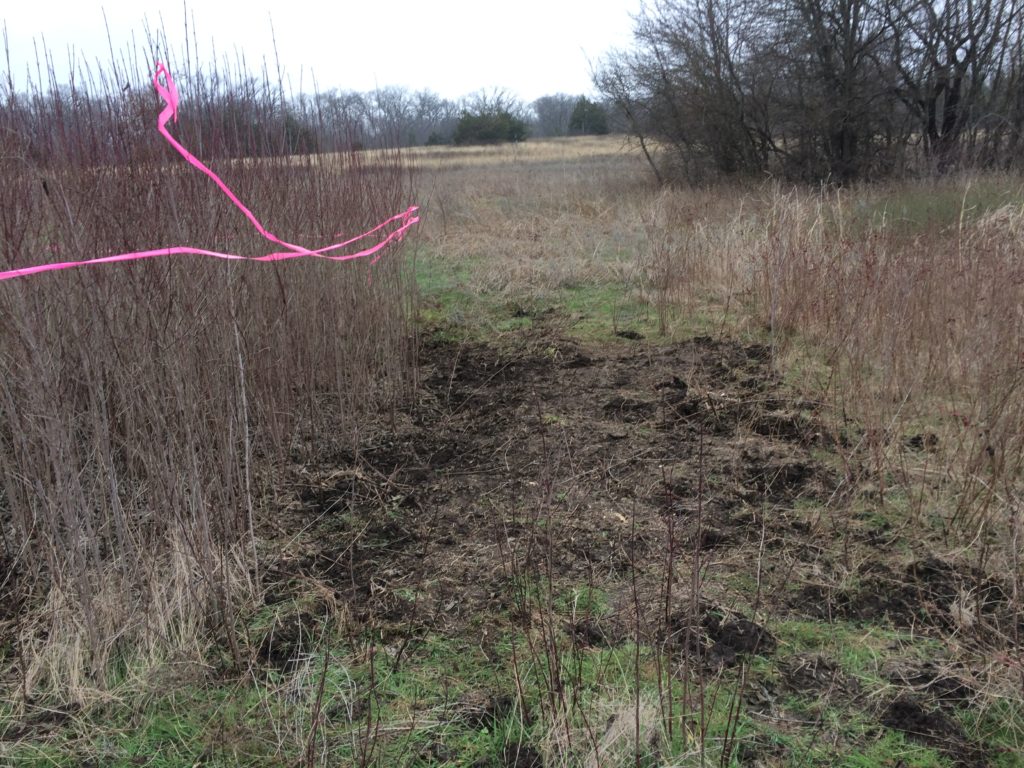 We gathered them up and containered them for transport.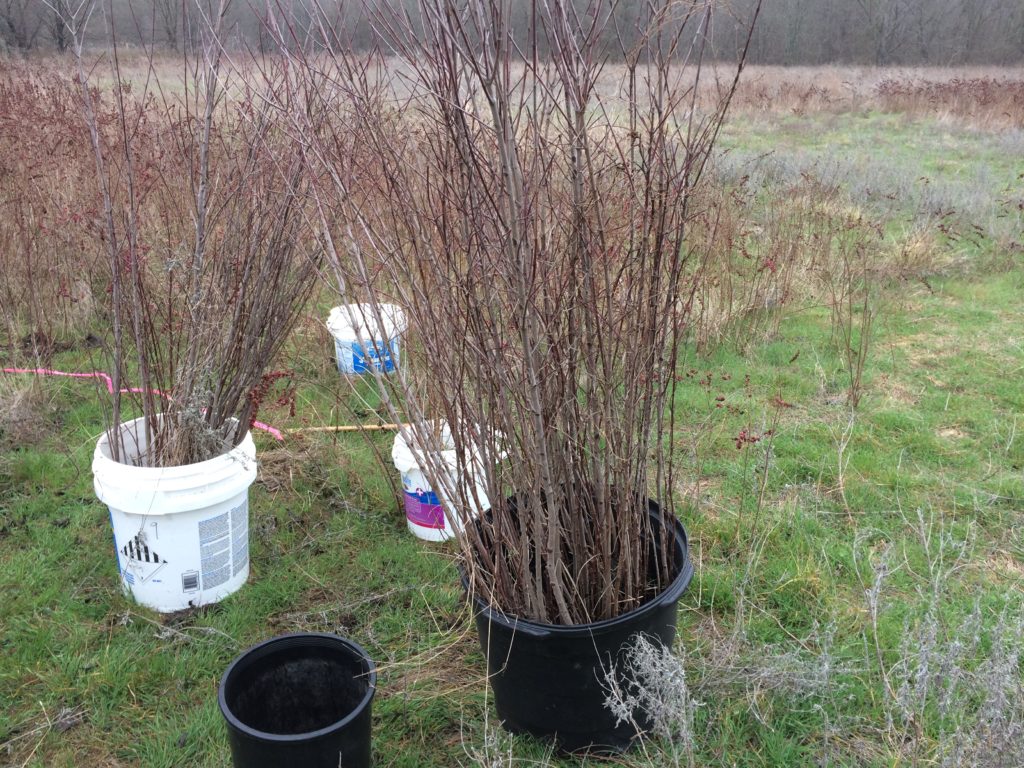 While at it, we gathered an entire bucket of coralberries for seeding in the greenbelt (shown part way full).
Trimmed down to transplantable size, into the vehicles they go.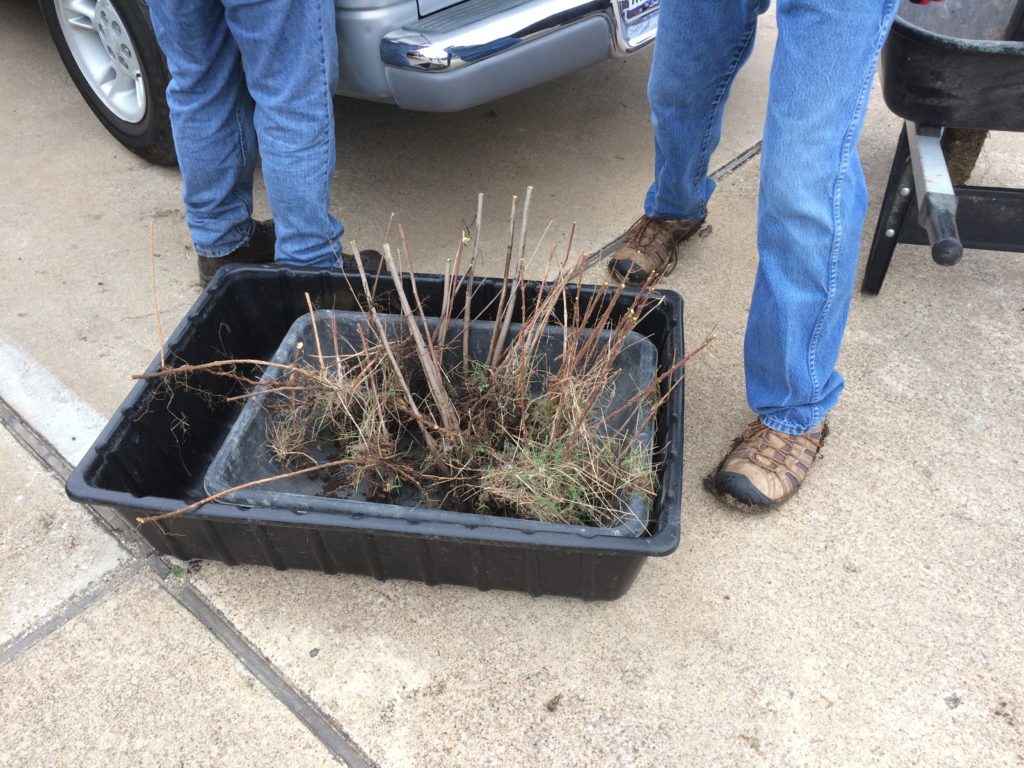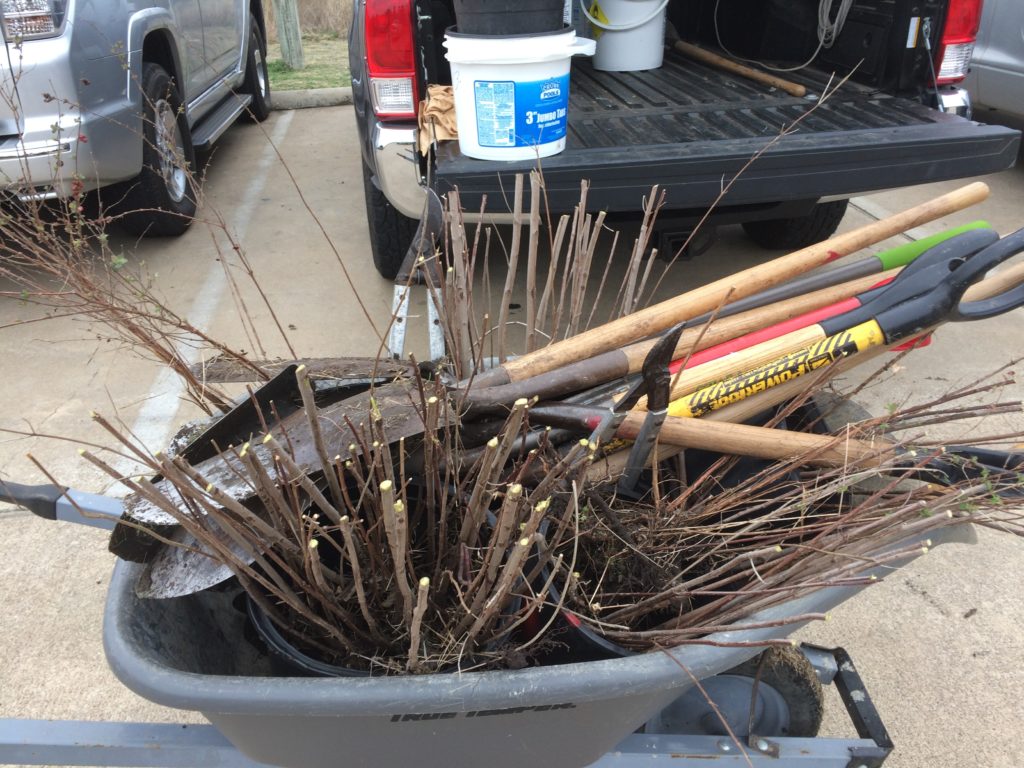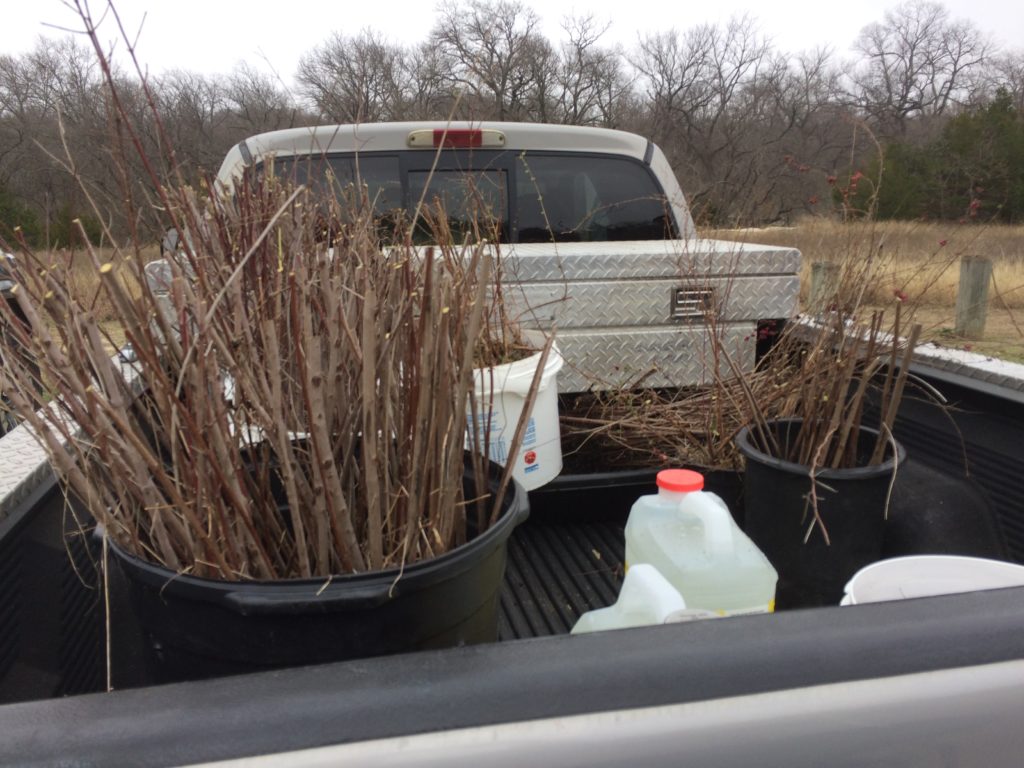 Back at Playground Park, the team rapidly digs in the plants before they dry out. 
An area of erosion was given special treatment.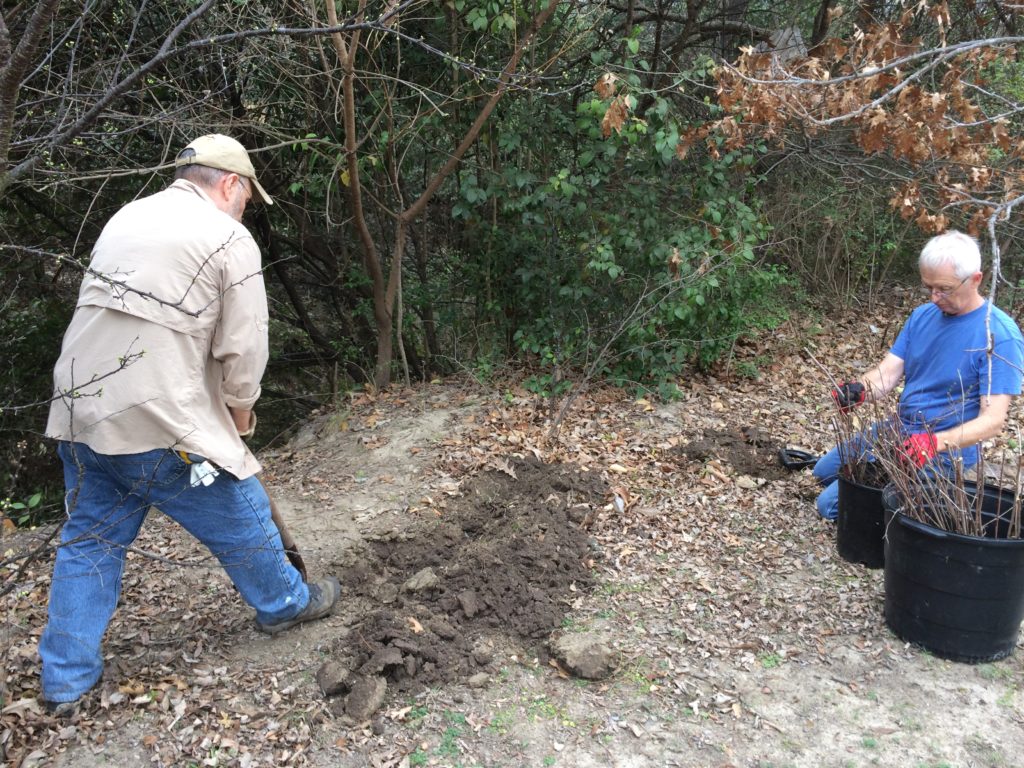 The finished product, which alas right now just looks like sticks in the ground. But wait until late spring!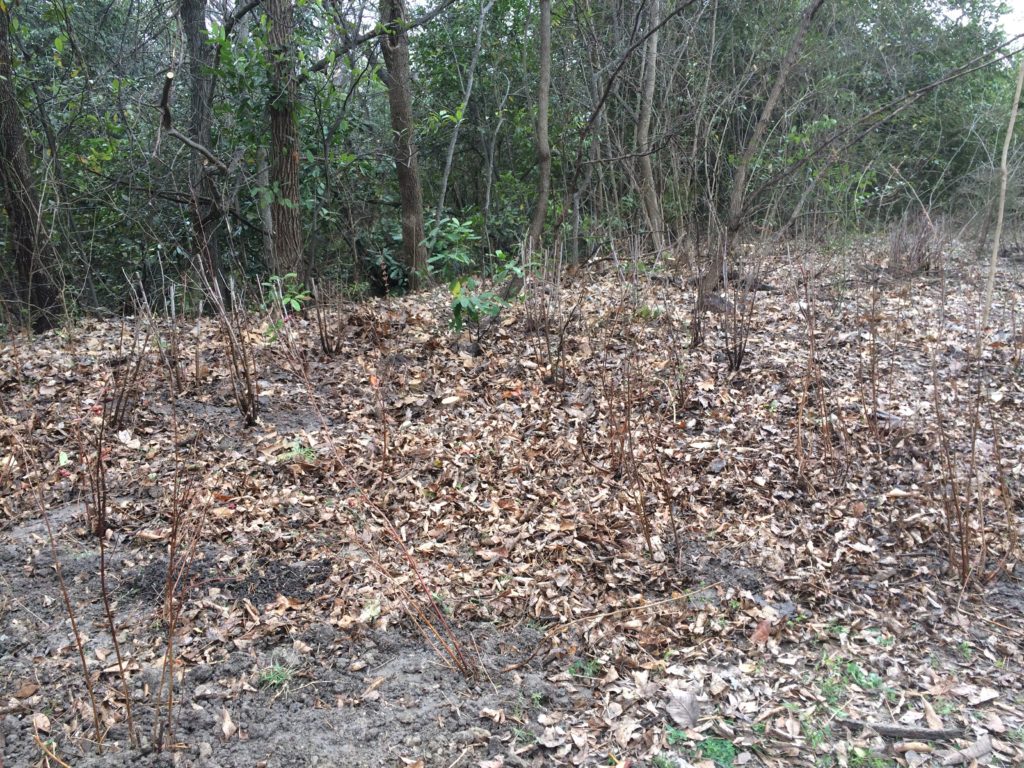 Everything gets watered in.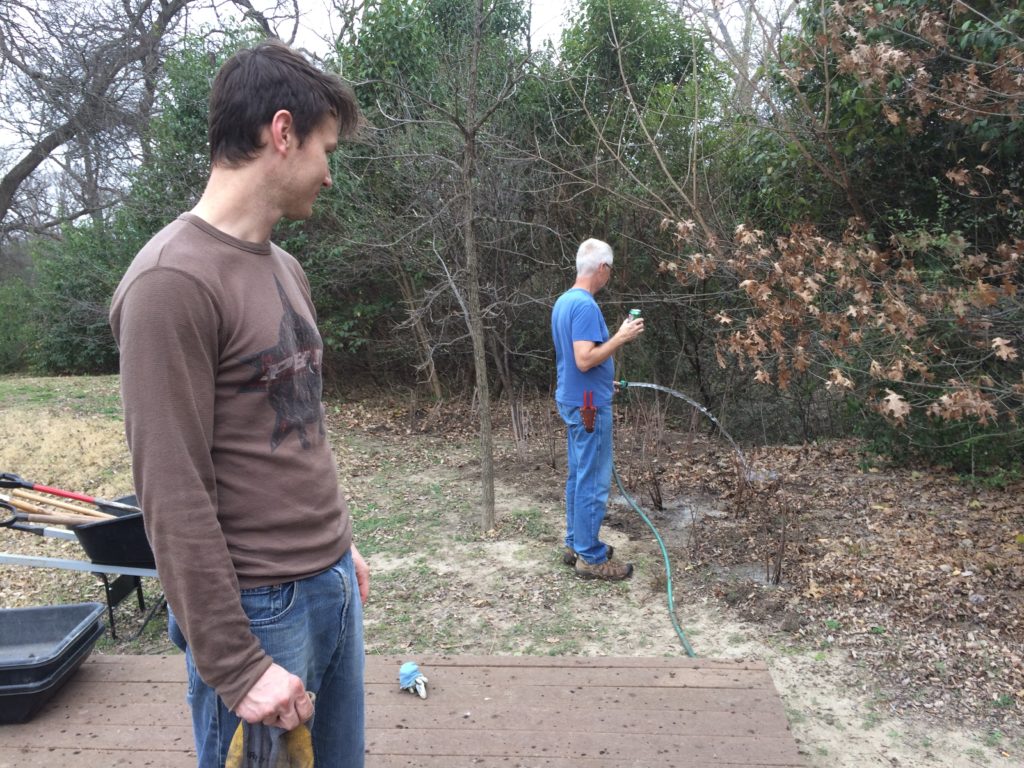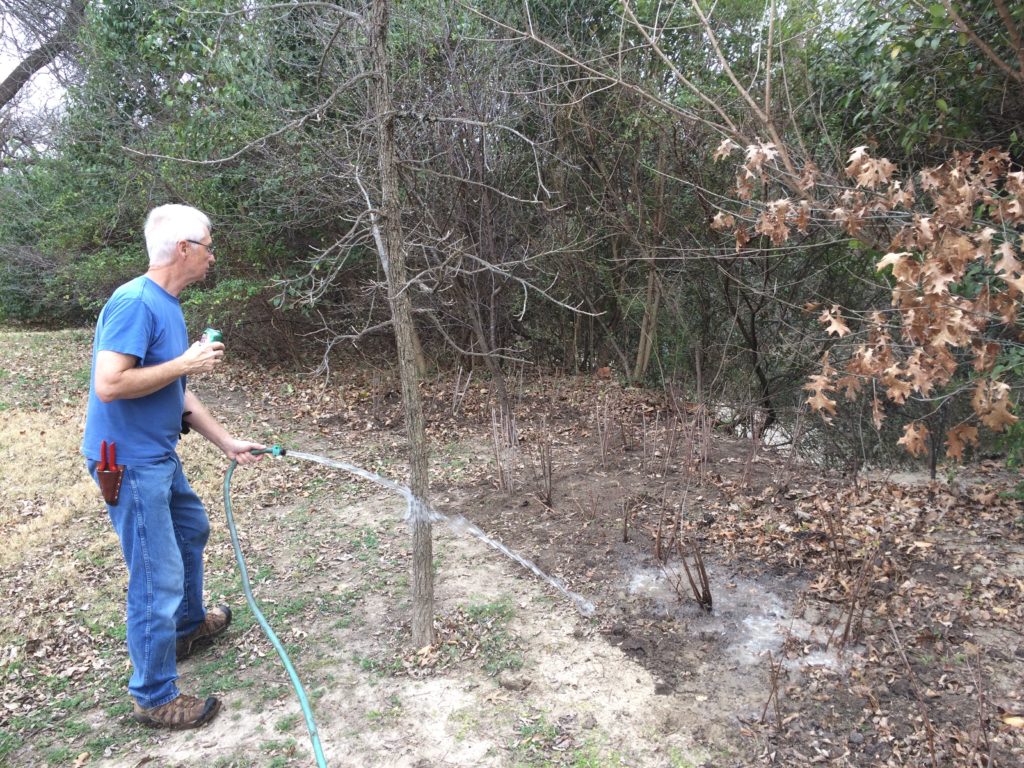 Thanks to our most excellent Eastwood Riparian crew: our leader Michael Parkey, with Sam Hudson, Francisco Hinojosa, Amy Martin, Francis Shaner, Scooter Smith, and Mark Yokim.