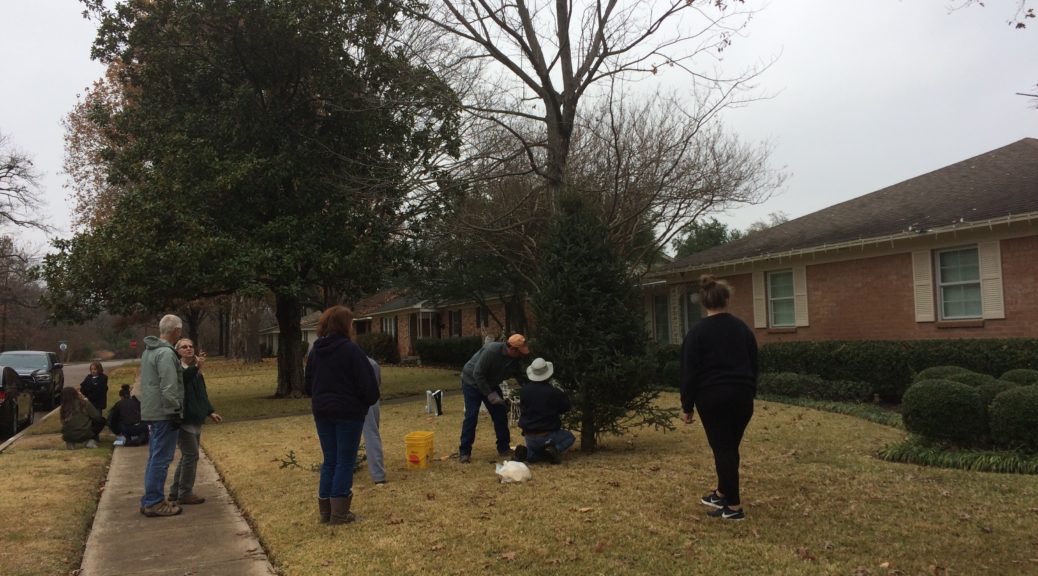 The Eastwood community Christmas tree!
The Eastwood community Christmas tree!
Rojean had the idea: Let's plant a conifer in the greenbelt for children to decorate. The park department had other ideas: No tree planting in parks without automatic watering $ystem$.
So we compromised: A live cut tree installed in Rojean's front yard at 832 Sylvania.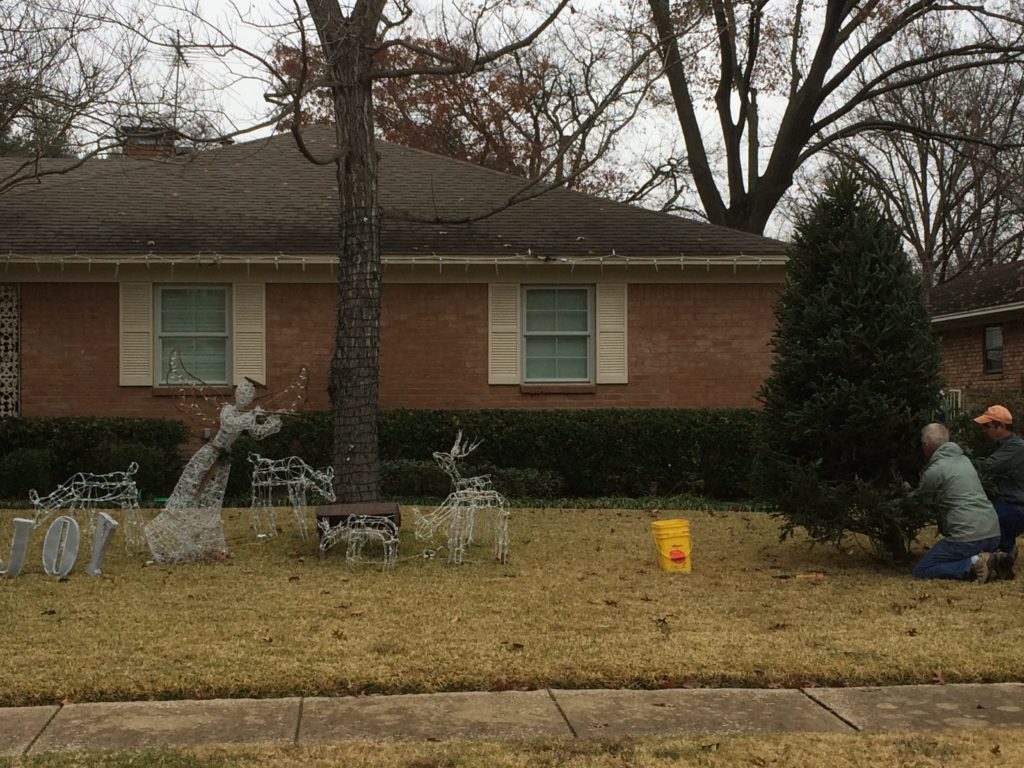 Residents are welcome to stop in and decorate the tree. Since it's outdoors, bird-edible ornaments like popcorn strings are especially appreciated. But all decorations (except loose tinsel) are great.
Heath and Michelle Crenwelge made it possible with their truck to go obtain the tree. Heath dug through stacks of them at Home Depot and picked a fine one. Since it was a neighborhood tree, Home Depot gave us a discount.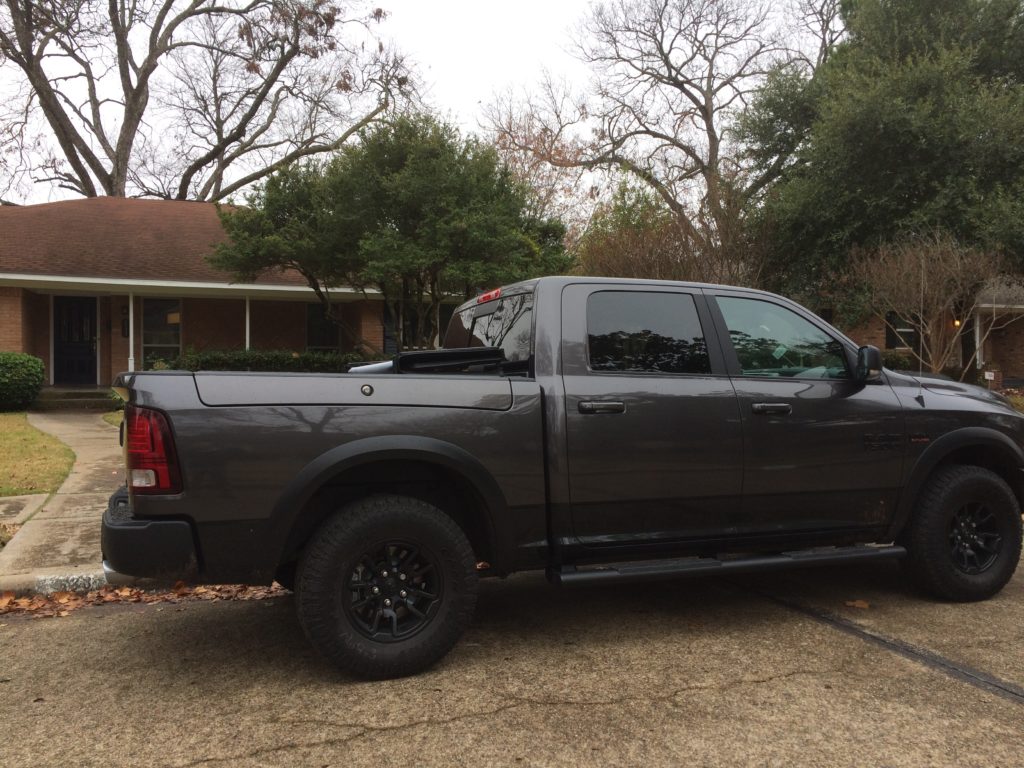 Michael Parkey and Francis Shaner, who do so much earth engineering with the Riparian Committee, lent their skills to a clever way of keeping the tree erect with a rebar cage around the trunk and some low guy wires hidden by low branches. Heath also brainstormed and helped.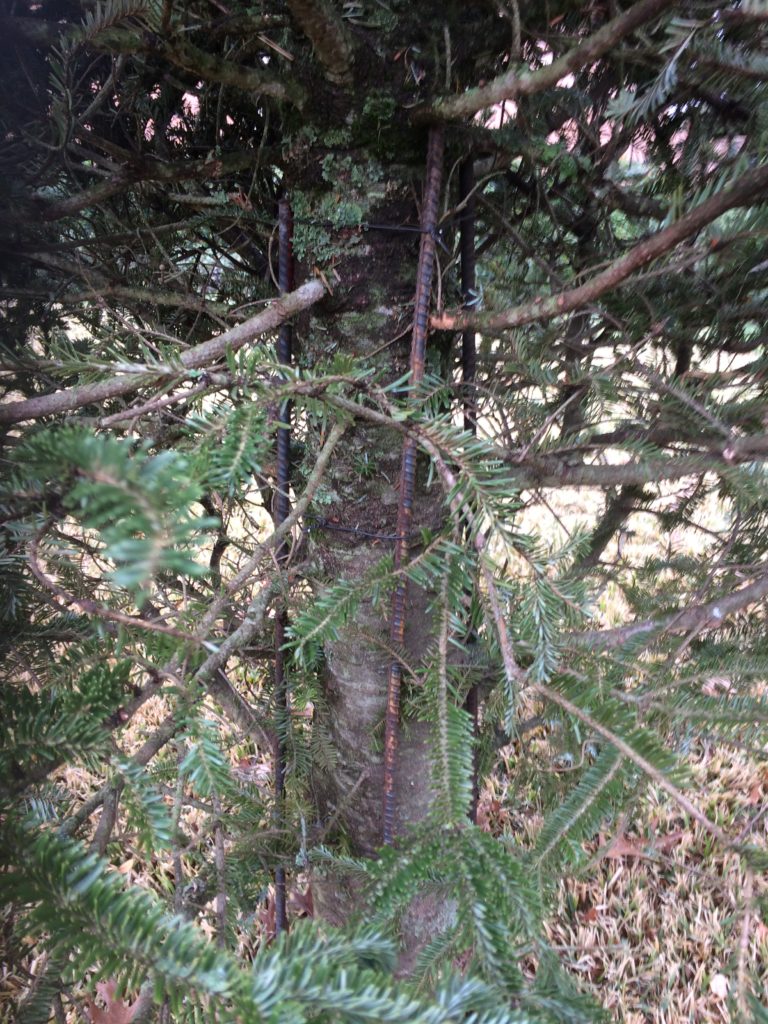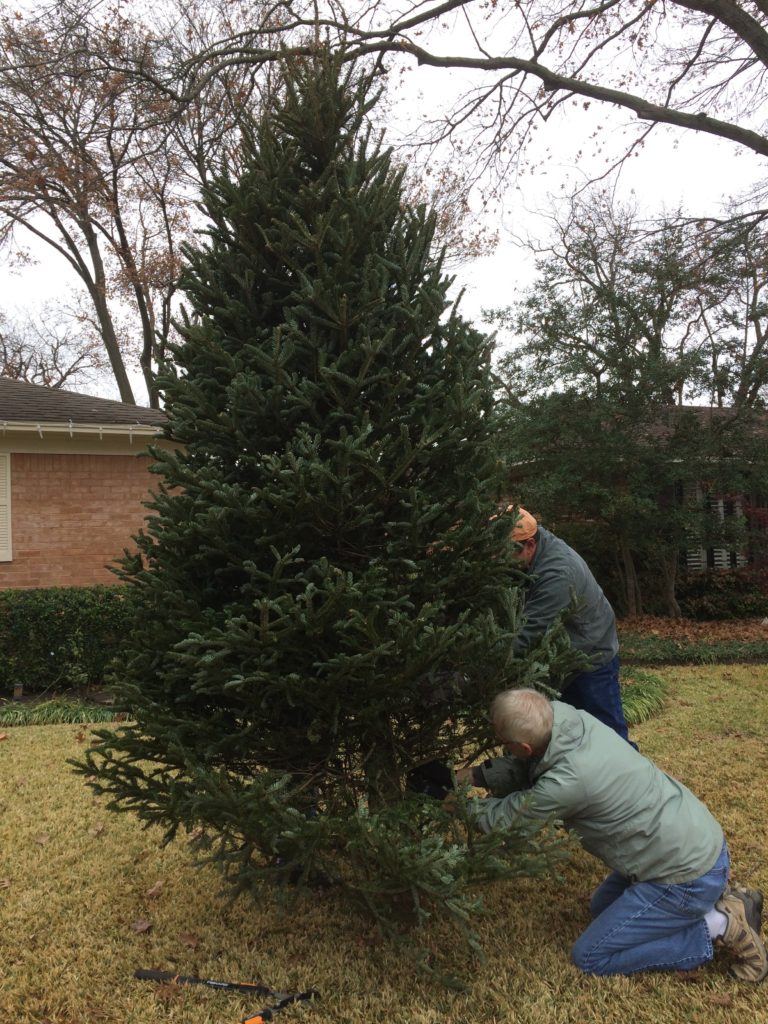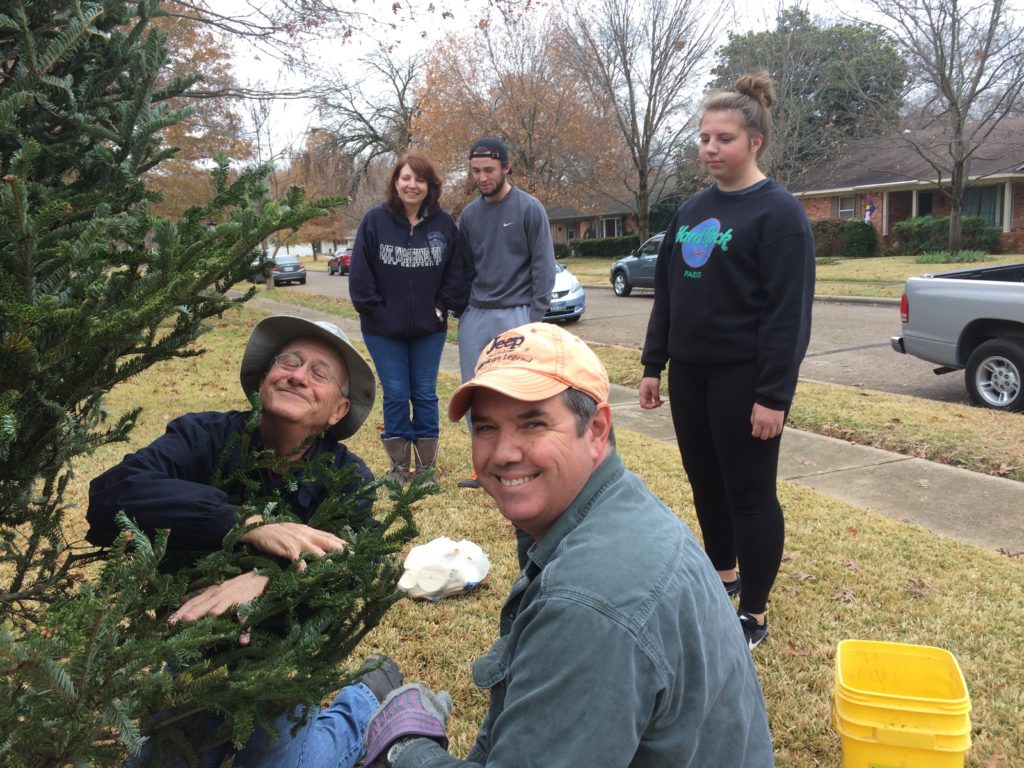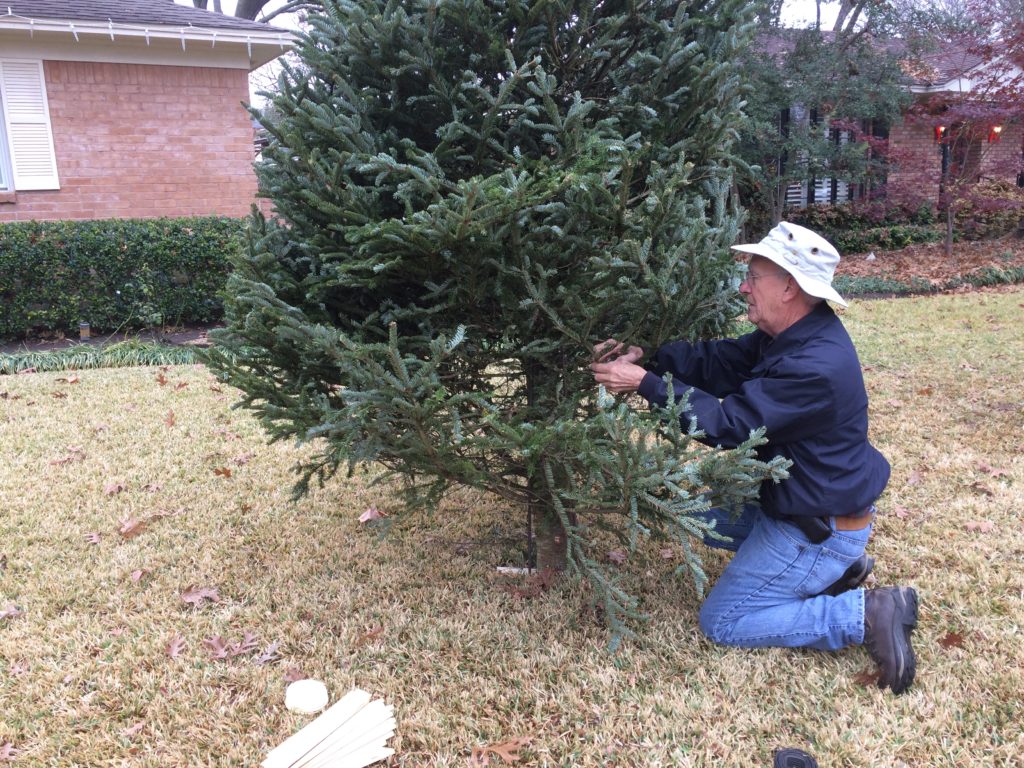 Mel Martinez brought kids and friends to start the decorating. They're going to create popcorn strings and glitter up some magnolia cones.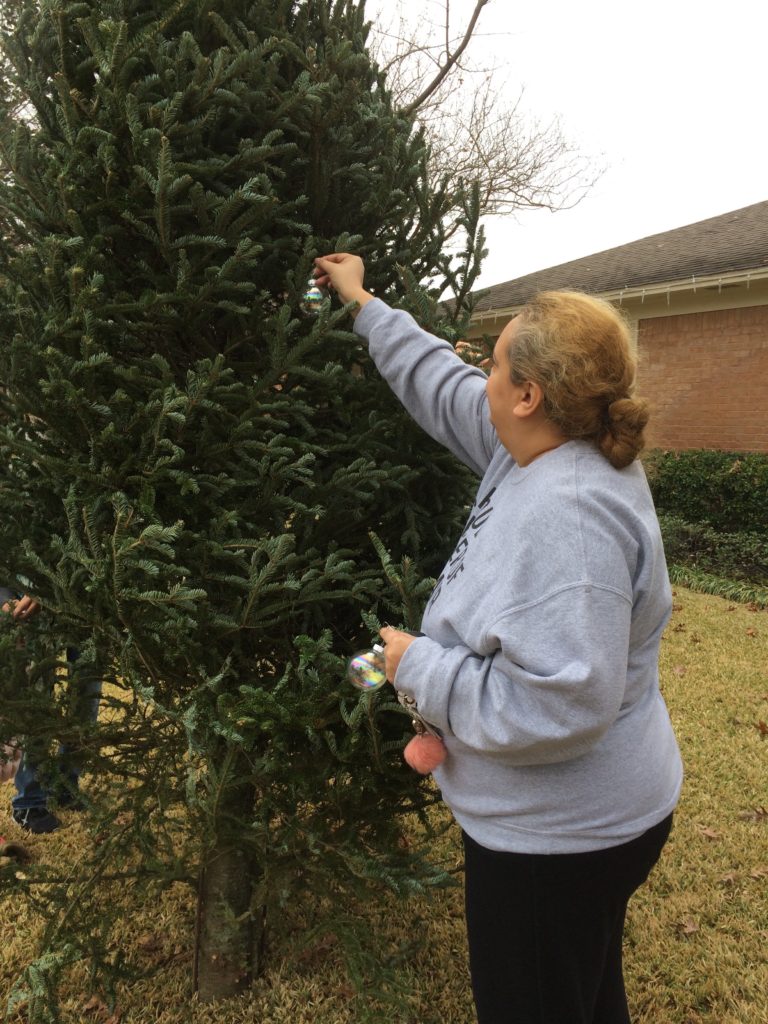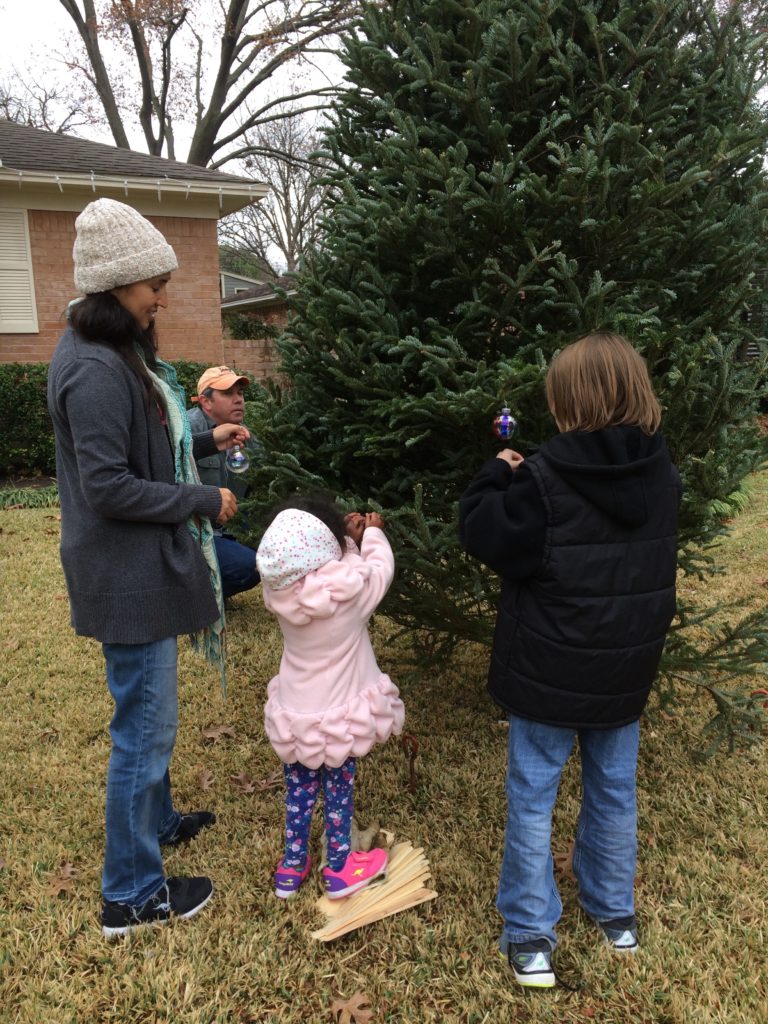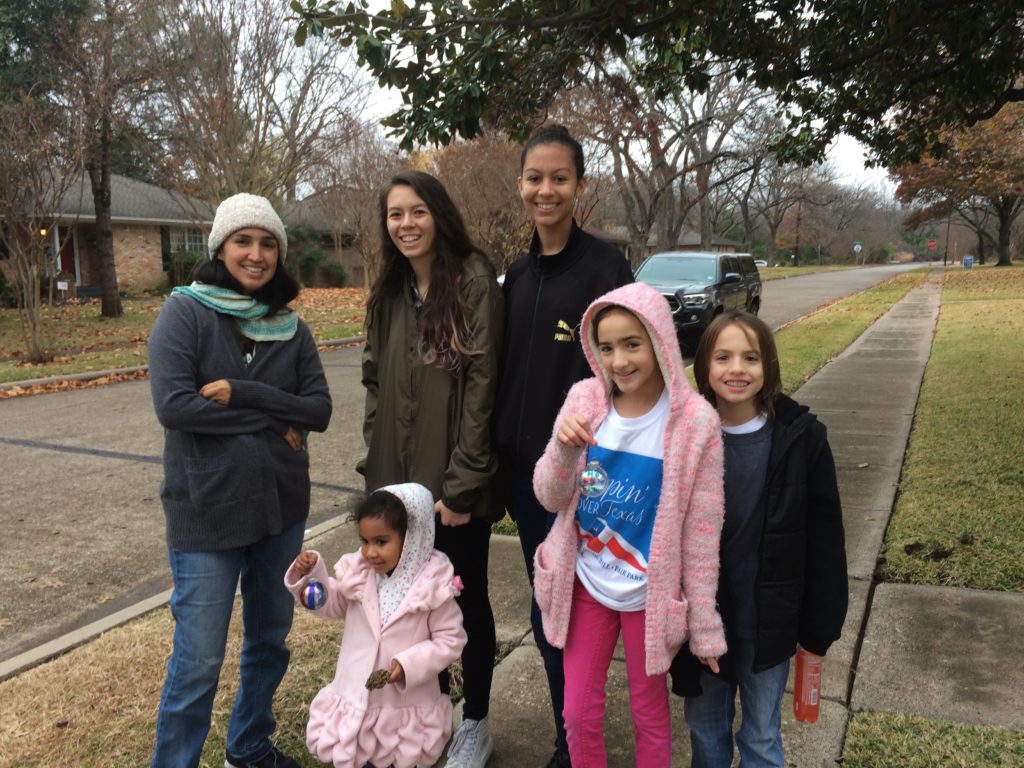 Thanks to the Crenwelges for the light string, Scooter Smith for the extension cord, and the Kamenishs for the power plug, the tree is now lit!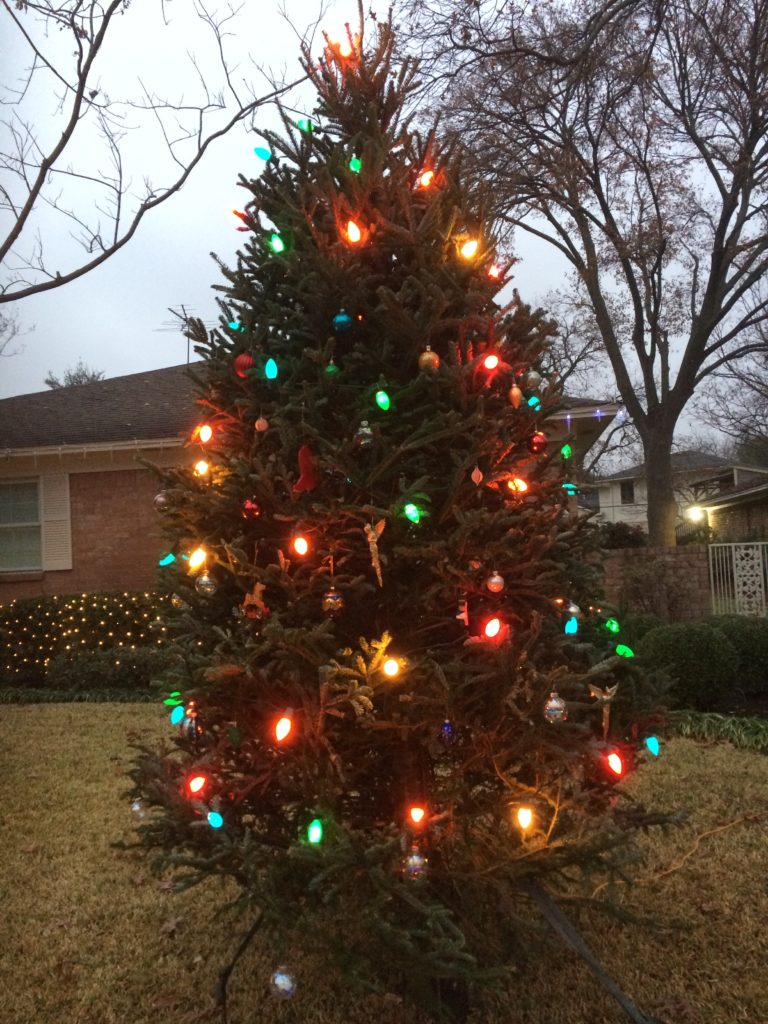 Donated ornaments are up, with the lower branches left bare for children to decorate.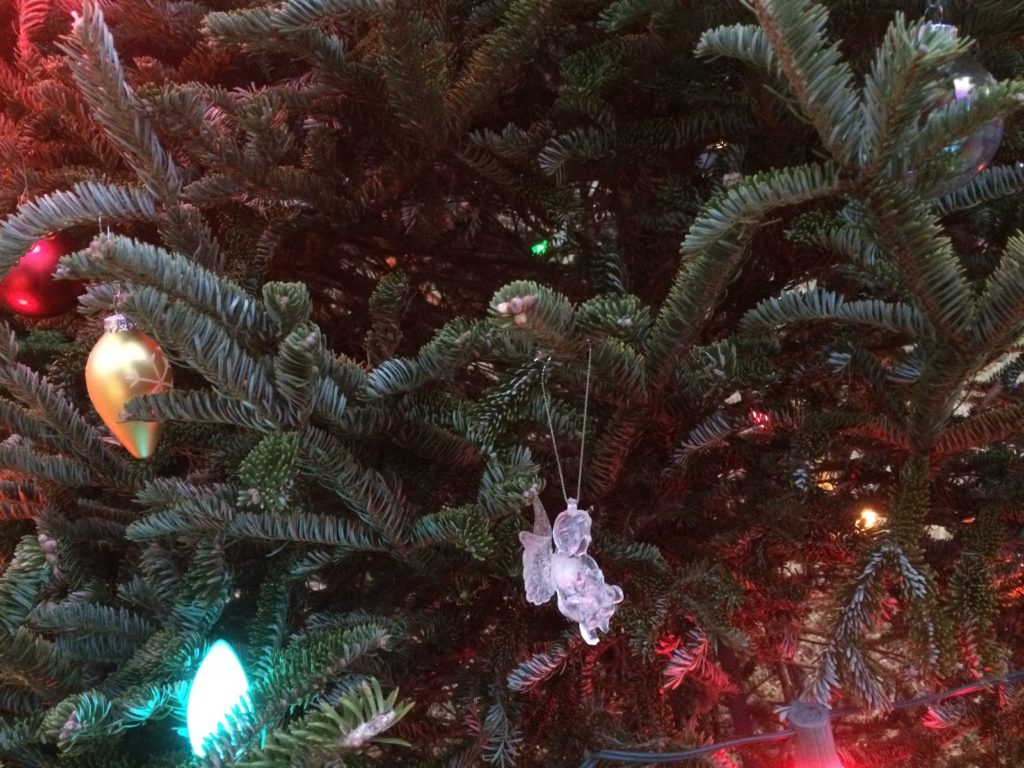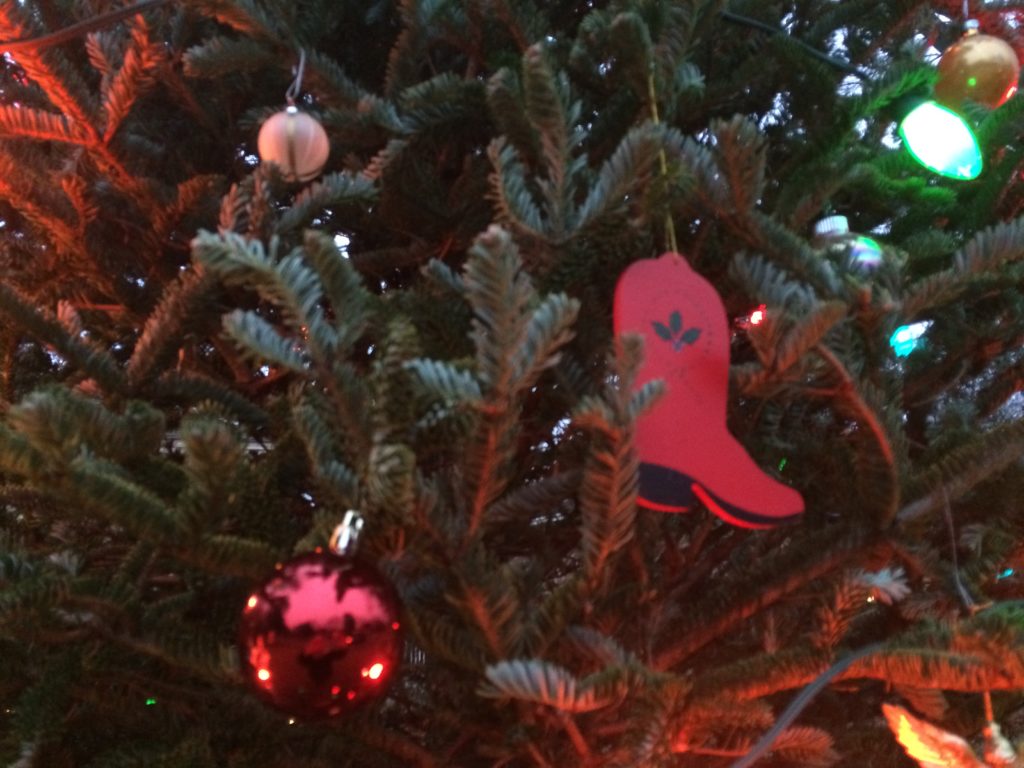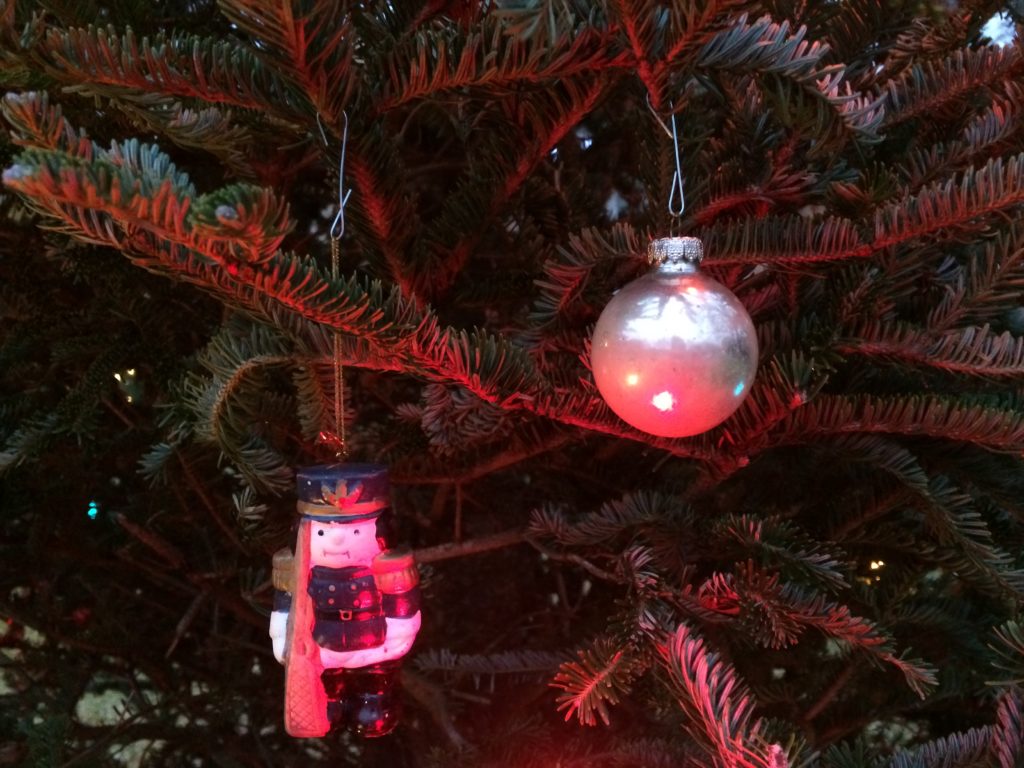 And it all looks great with Rojean's yard decor!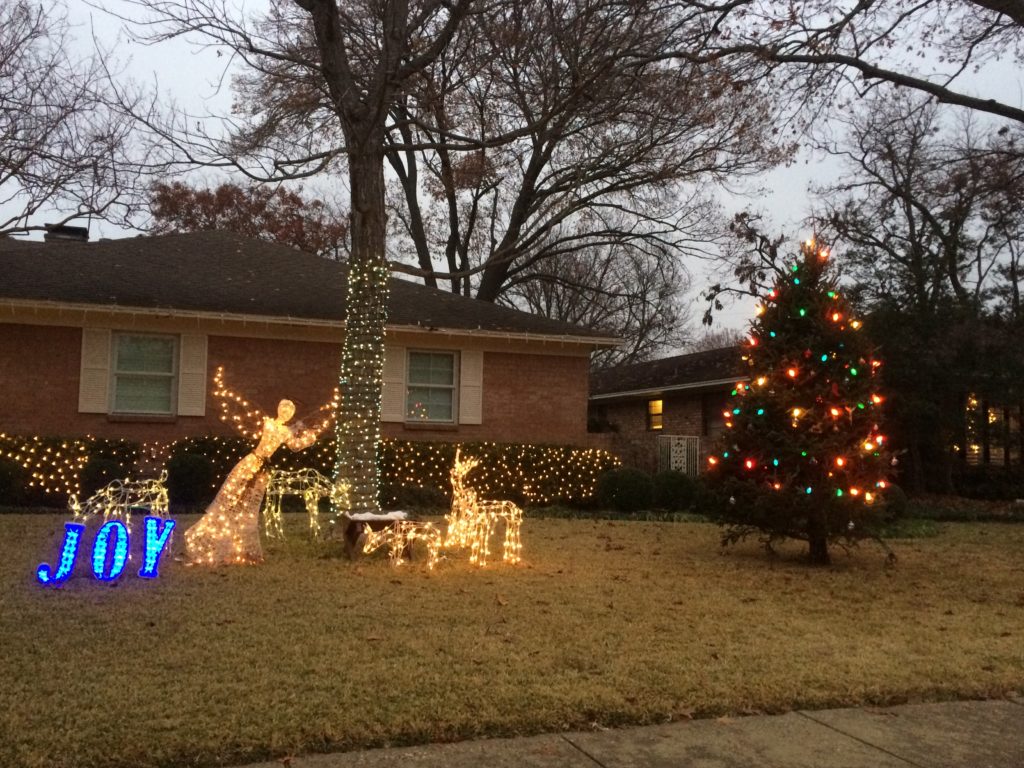 THANKS EVERYONE! Keep decorating the tree!