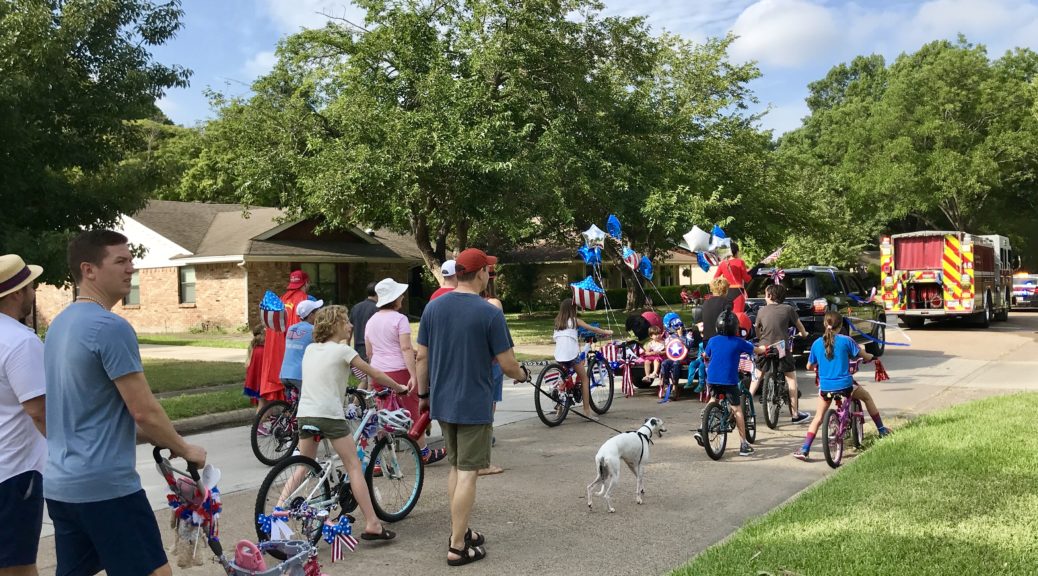 Photos & videos from Eastwood's Superhero July 4th Parade and Picnic!
Photos & videos from Eastwood's Superhero July 4th Parade and Picnic!
A great crowd, our best yet, showed for the Eastwood's Superhero July 4th Parade and Picnic. Fabulous costumes. We even had a float — our first! — with the mom from The Incredibles. Lots of people, the most ever, cheered us from the parade route.
Back at the picnic, the hot dogs were grand, the watermelon was cold, and the drinks from Sparkling Ice were a big hit, as was the snow cone stand. Kids kept the slip-and-slide busy. Neighbors got to know each other better. It was beautiful. So proud!
Many thanks to Sara Sheldon for coordinating! Sara and family are moving — we are very sad — but she re-energized both our Easter Egg Hunt and July 4th Parade and we are grateful. Who will be Eastwood's next social chair?
Also tons of thanks to Jackie Colon and Alex Delacruz, who provided the music, the lead float with Incredibles superhero, and picnic infrastructure. Lots of hard work. Grateful, grateful.
<><><>
The police and fire trucks arrive. Volunteers dash madly around the park to finalize last-minute details for the picnic. Firemen pitch in and get the slip-and-slide up and running. The grill gang gets everything ready for grilling. Volunteers in Patrol finish blocking the streets for the parade and monitor all intersections for wayward cars.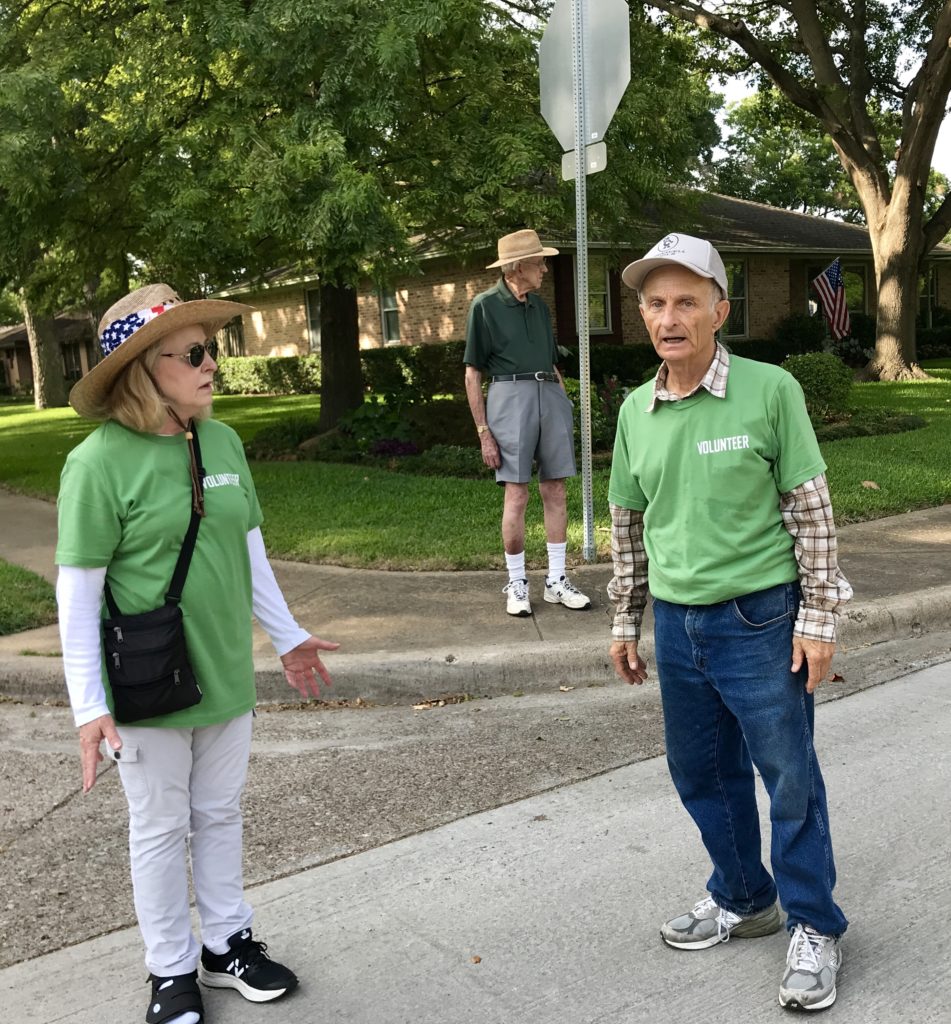 Fun folks gather, the energy builds. Check out these costumes and fabulous families!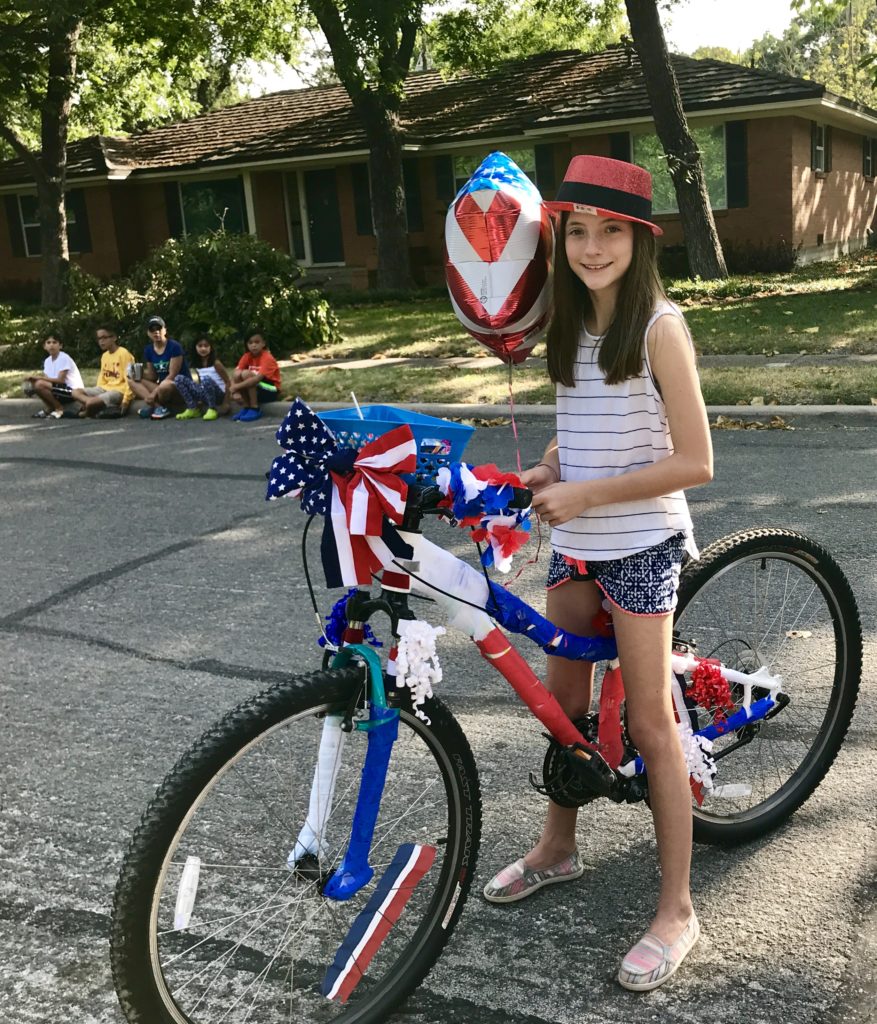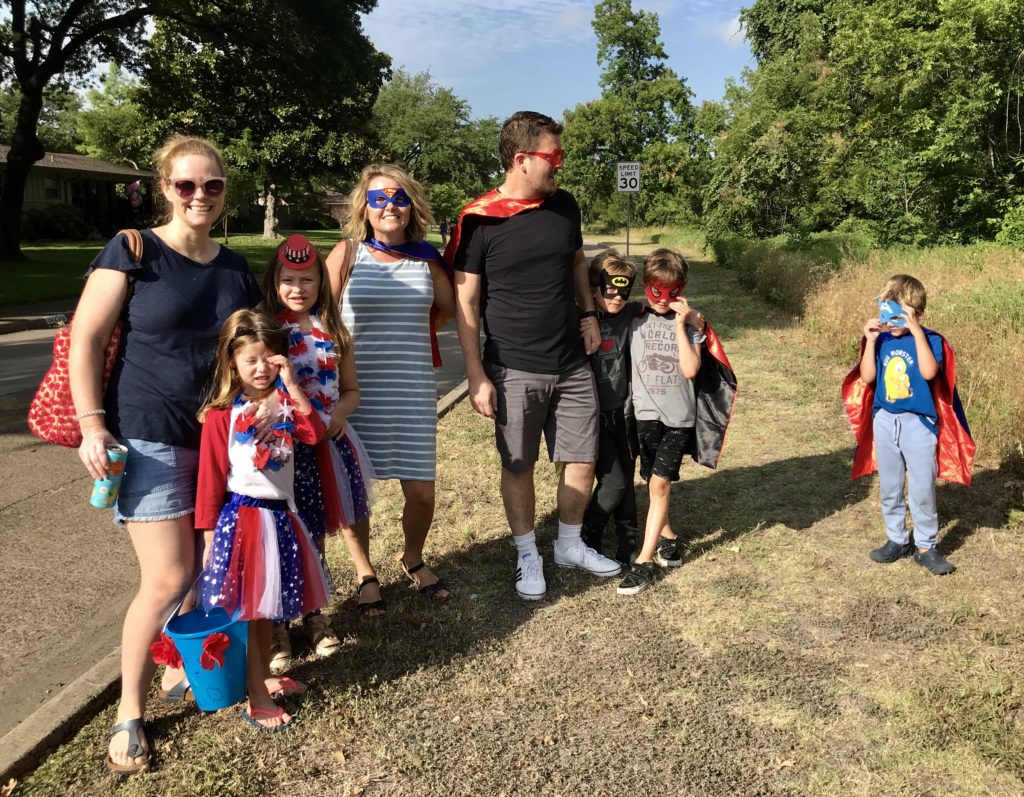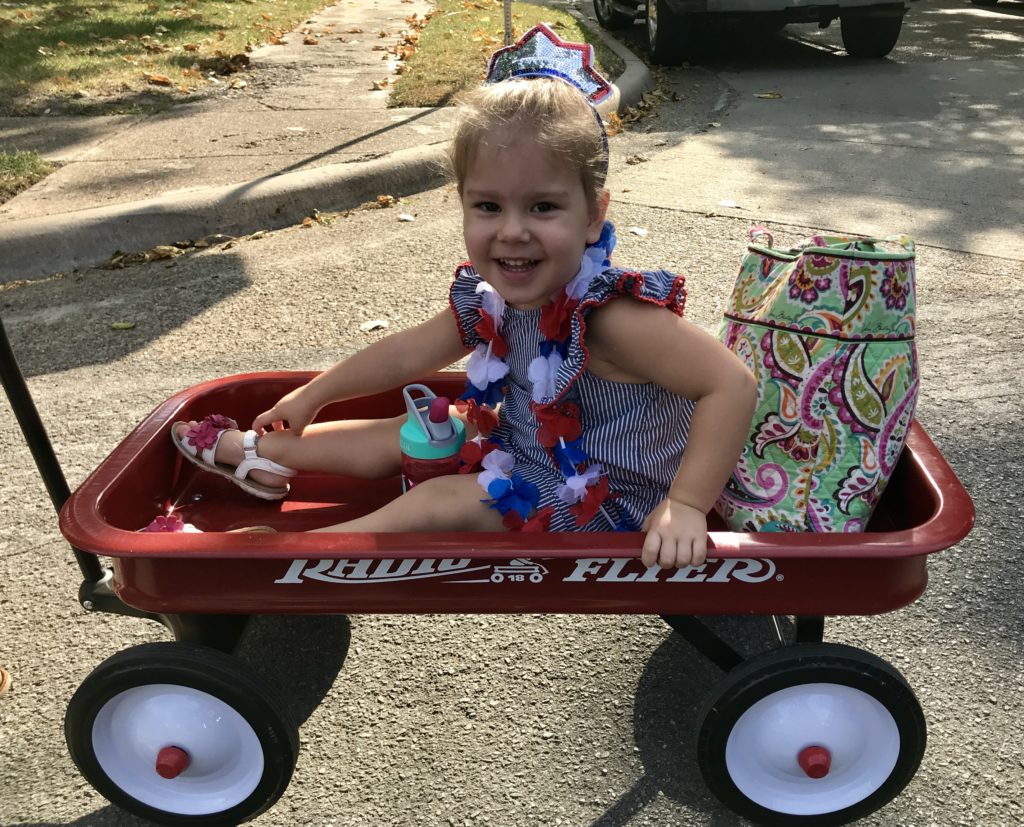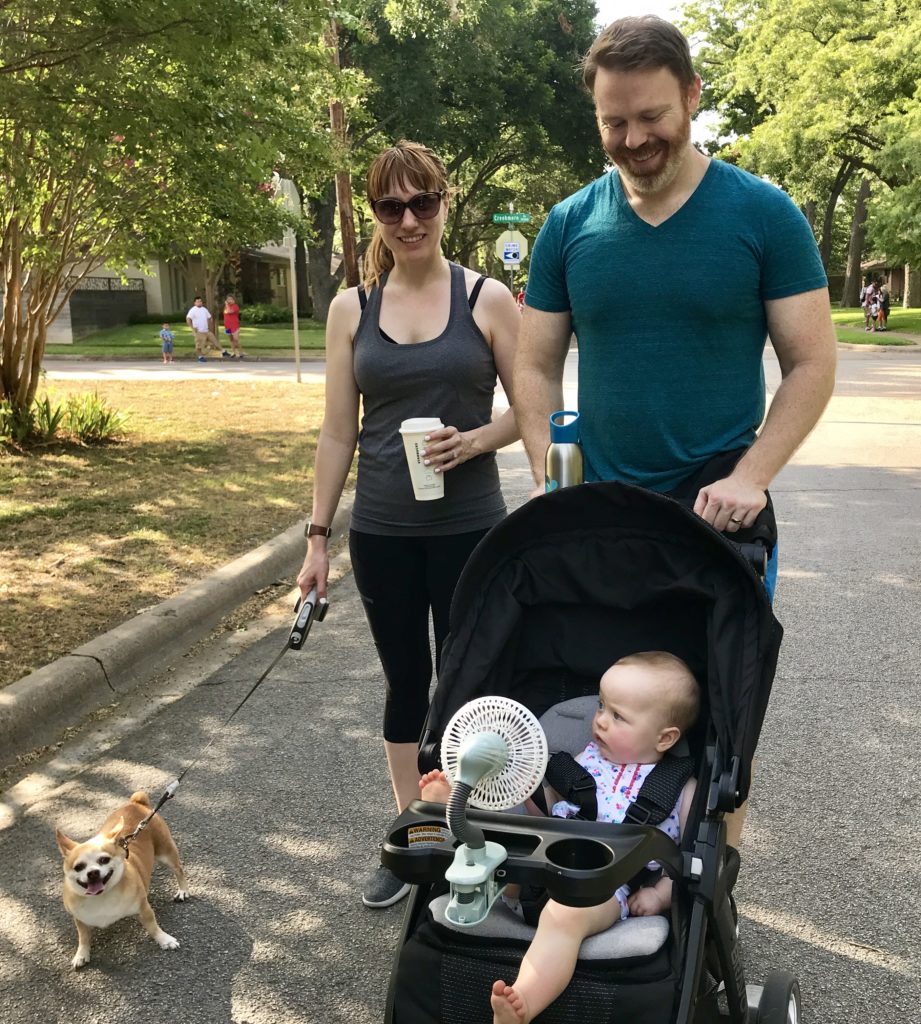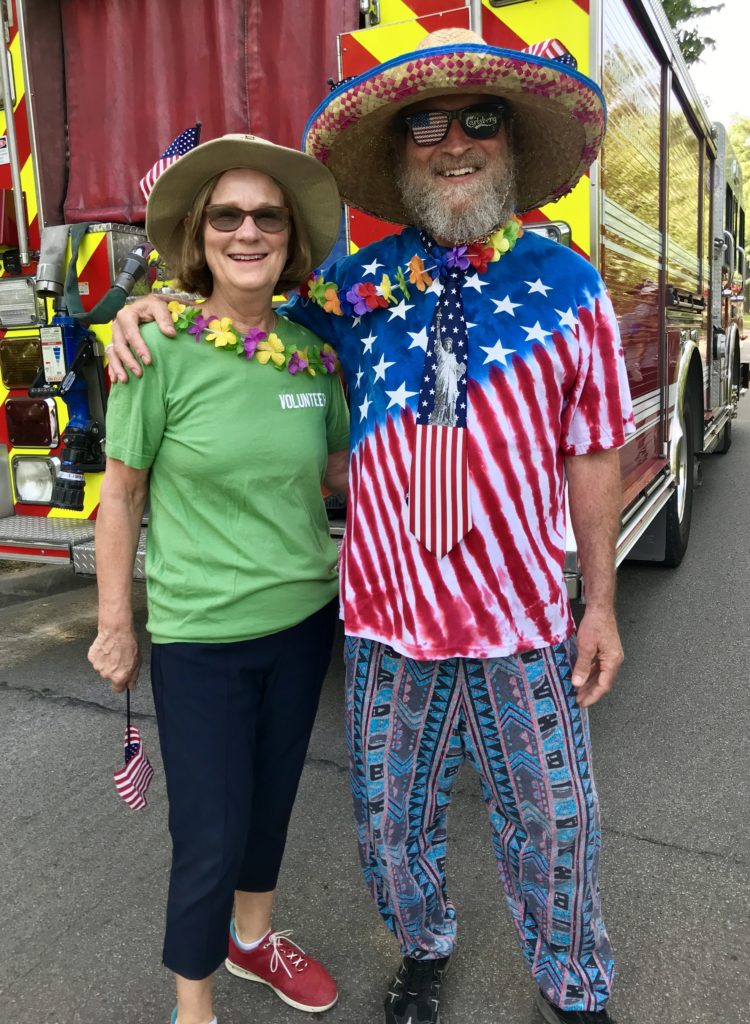 The parade begins! Coordinated by our Volunteers in Patrol marvel Darrell Wood, a  police car and firetruck lead us down Sylvania.
Our lead float follows, complete with superheros of all ages.
The corner of Sylvania and Creekmere is happening. People gather to watch the parade leaving and returning. A couple young girls in tutus toss patriotically colored candies at folks.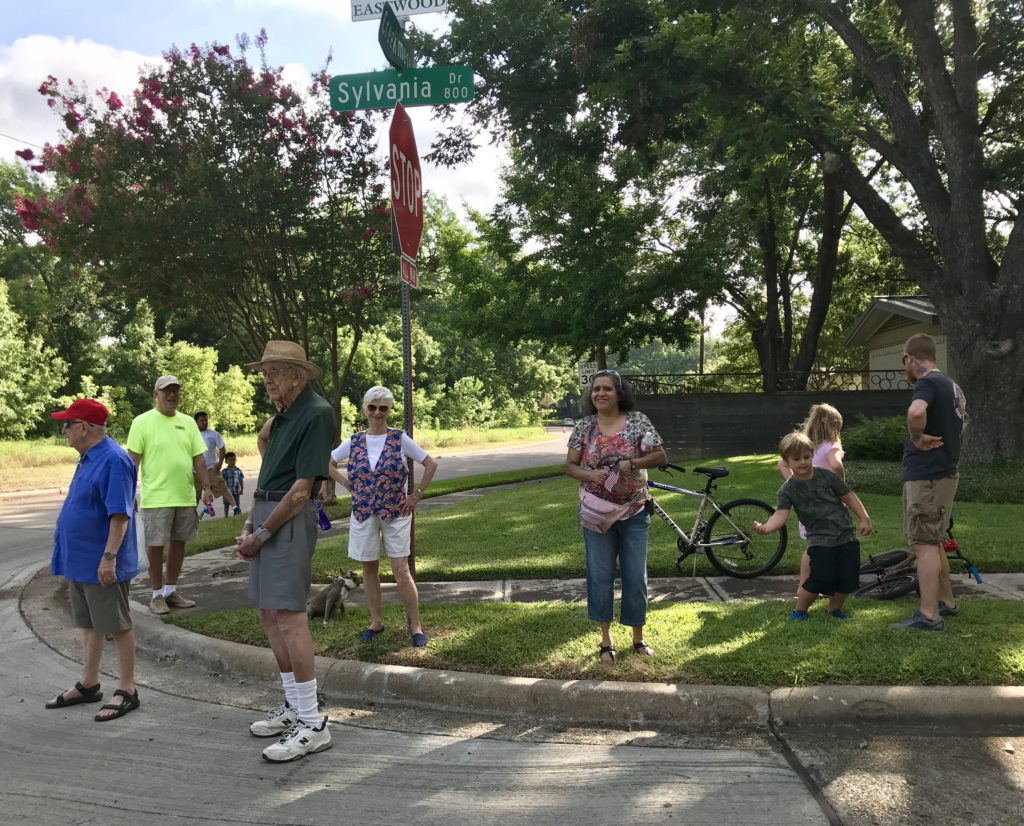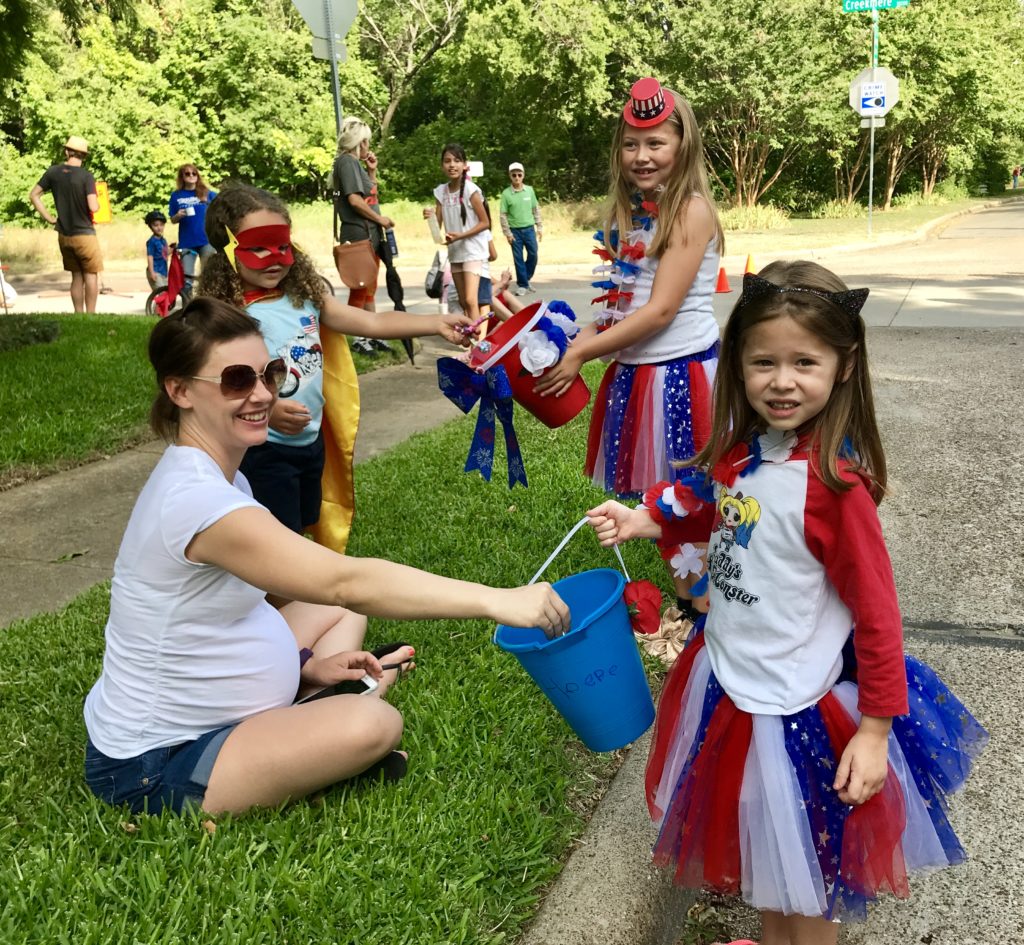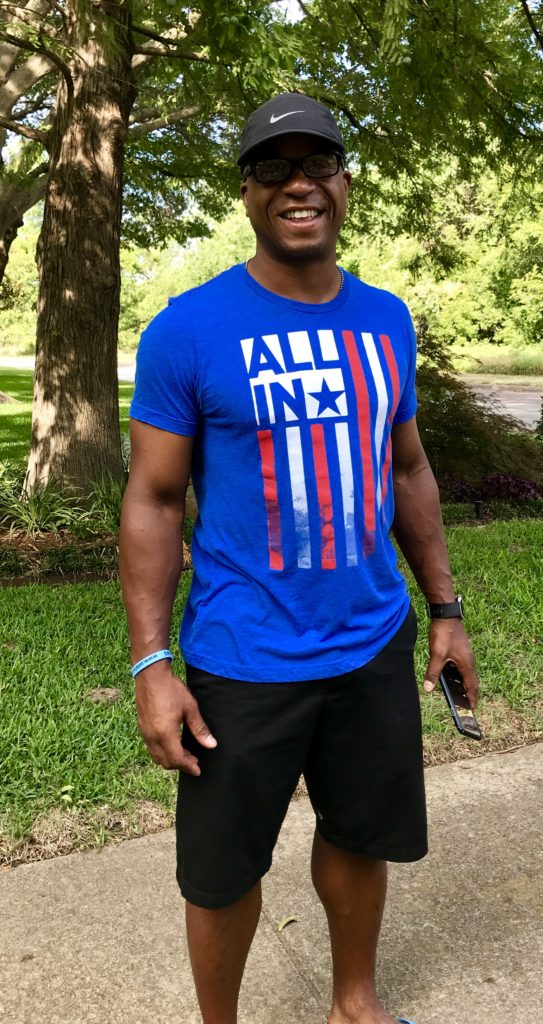 The parade heads up Sylvania, making friends along the way.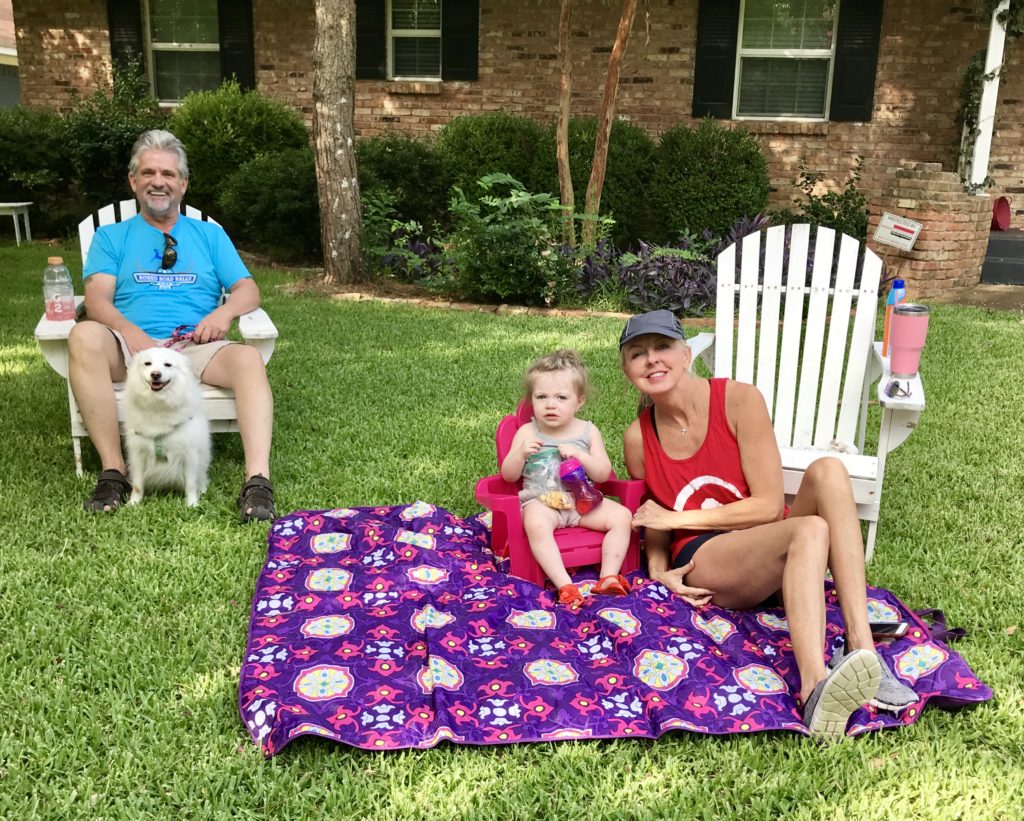 We make the turn onto Vinemont where more parade fans await. Dogs bark in excitement.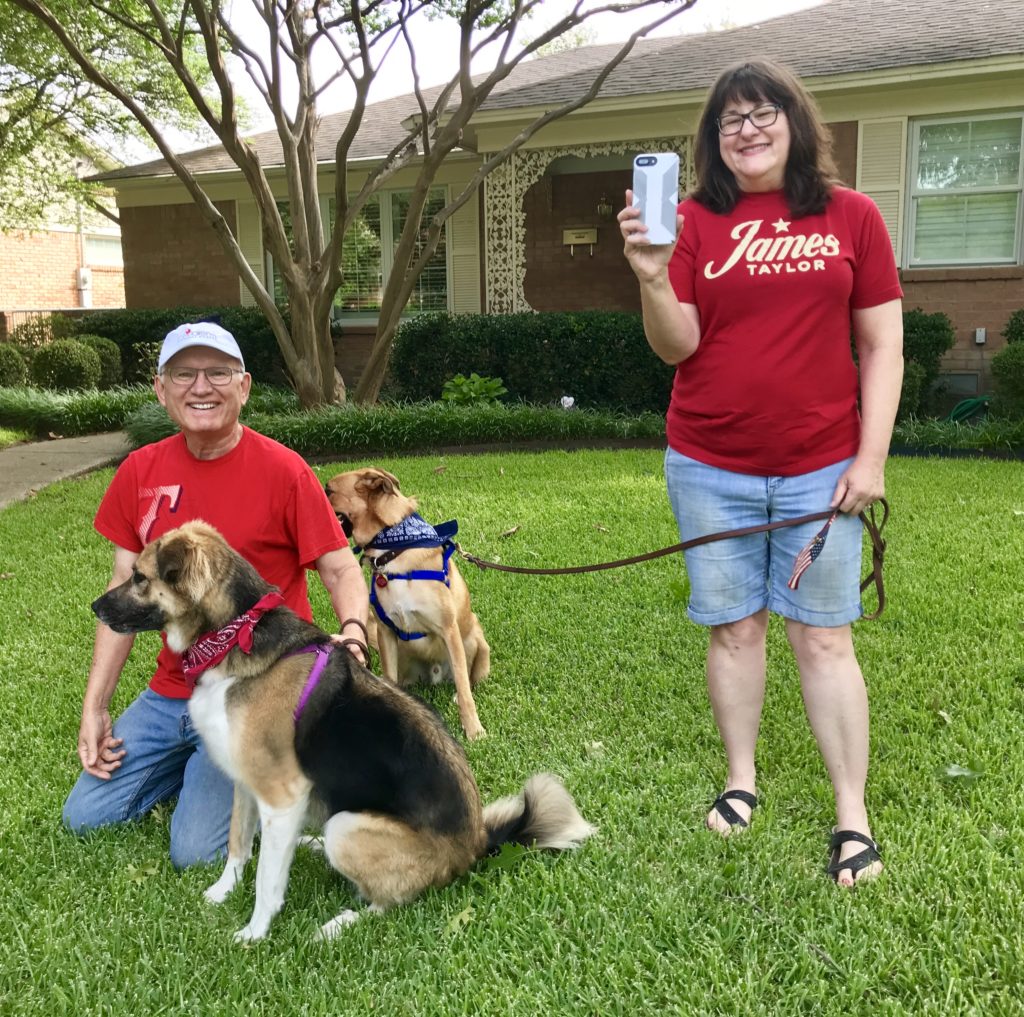 By the time we make the turn at Vinemont, our superheros are in full charasmatic mode. Notice the small-sized superhero hitchikers.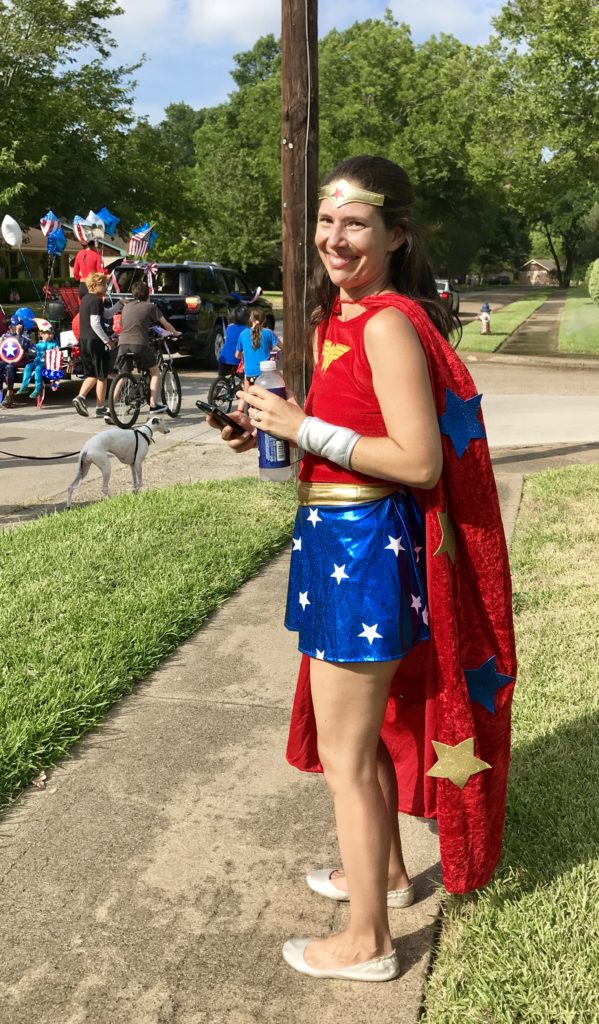 We make the turn on to Creekmere and spirits are jubilant — Eastwood is a great community!
Just one more block for kids to go! So lucky a "cool front" came in the night before — it was only in the 80s!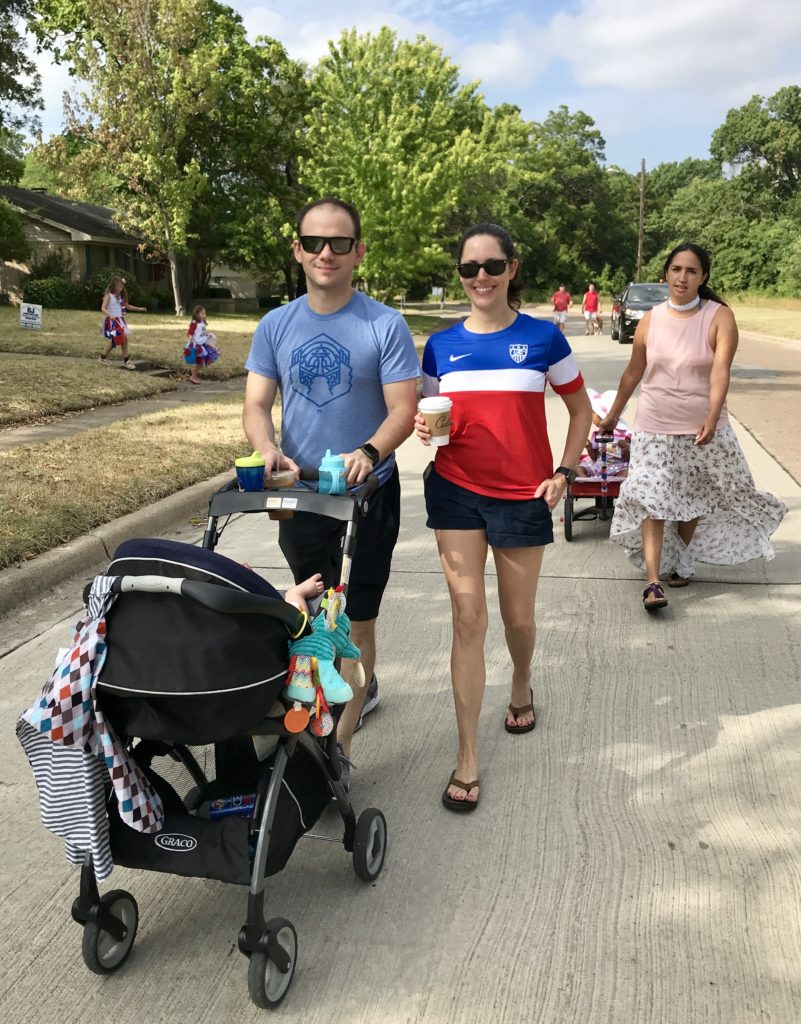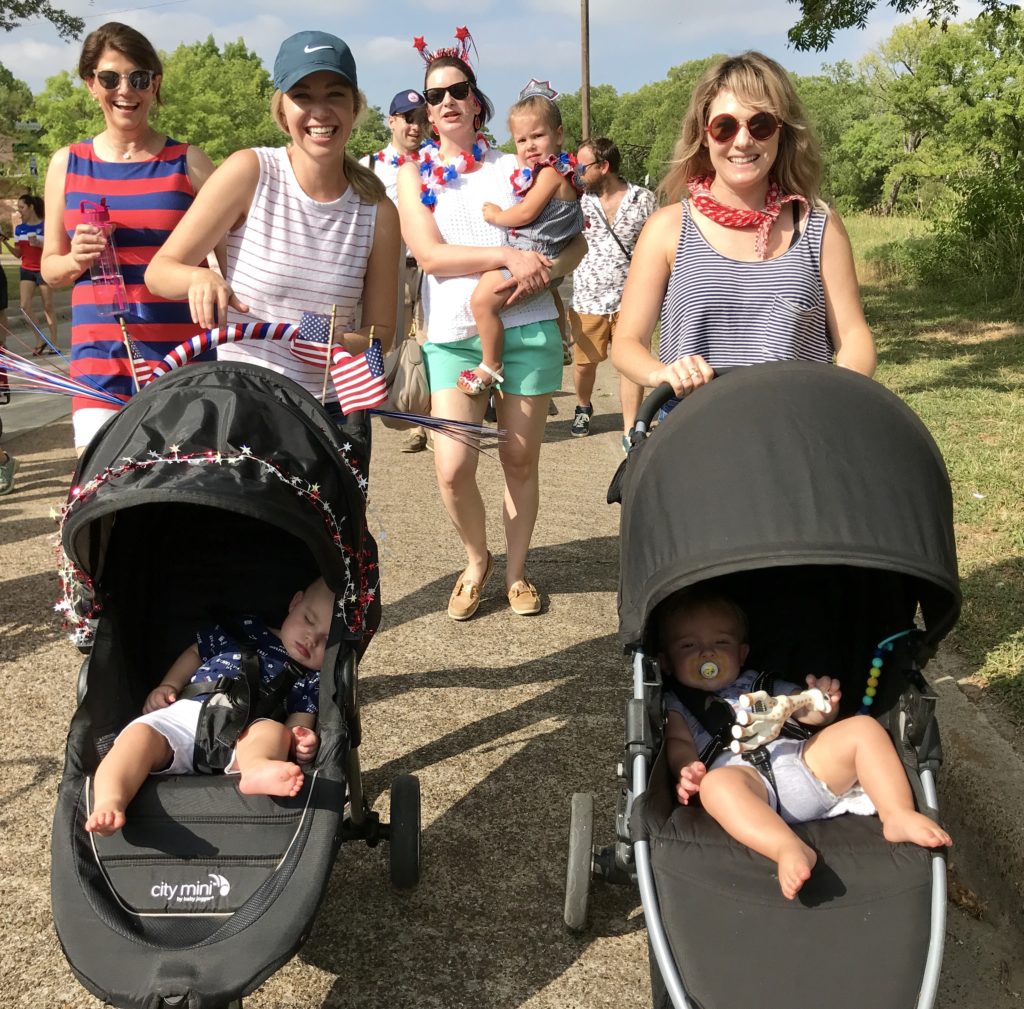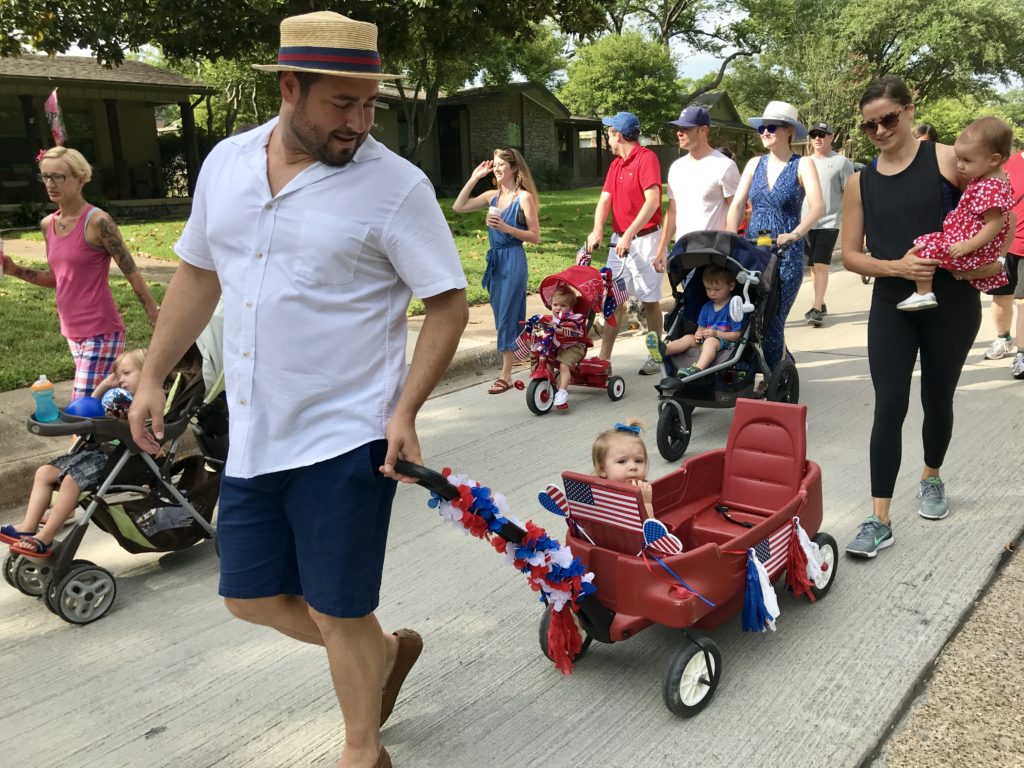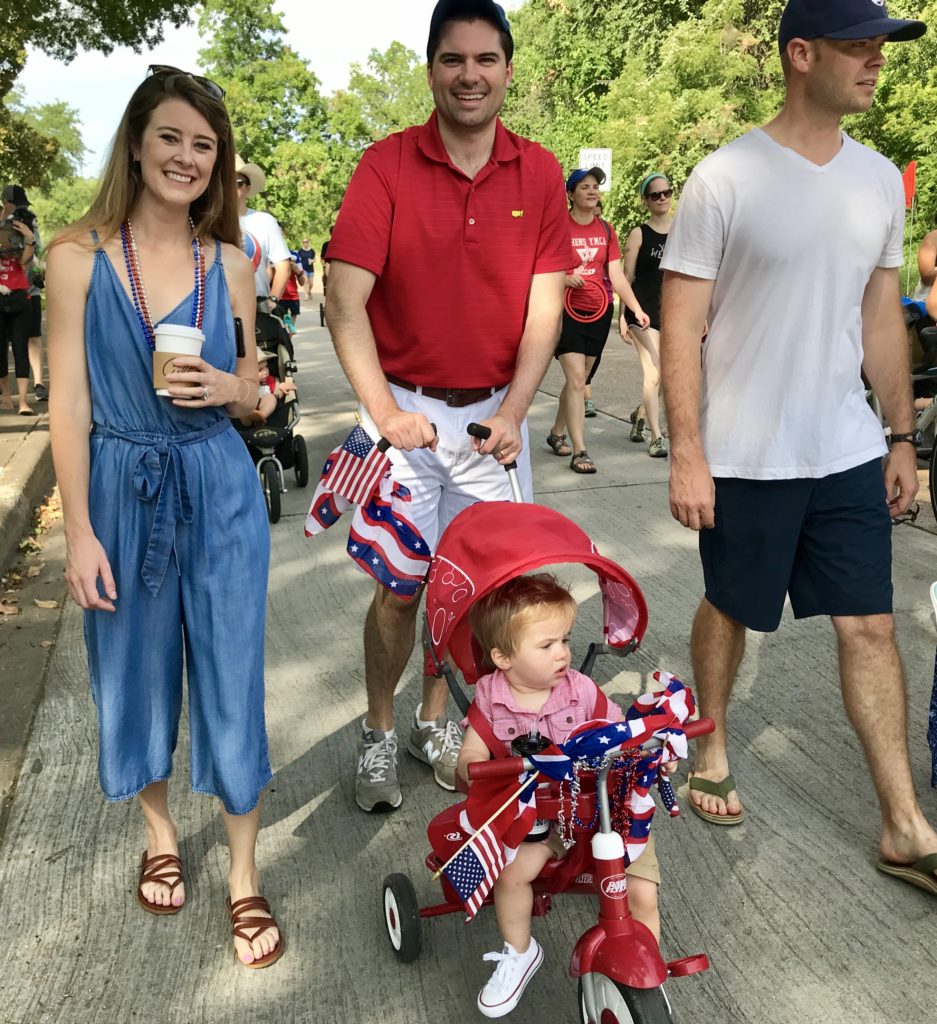 What a fun bunch we are!



Folks greeted us at Creekmere and Sylvania as the parade concludes.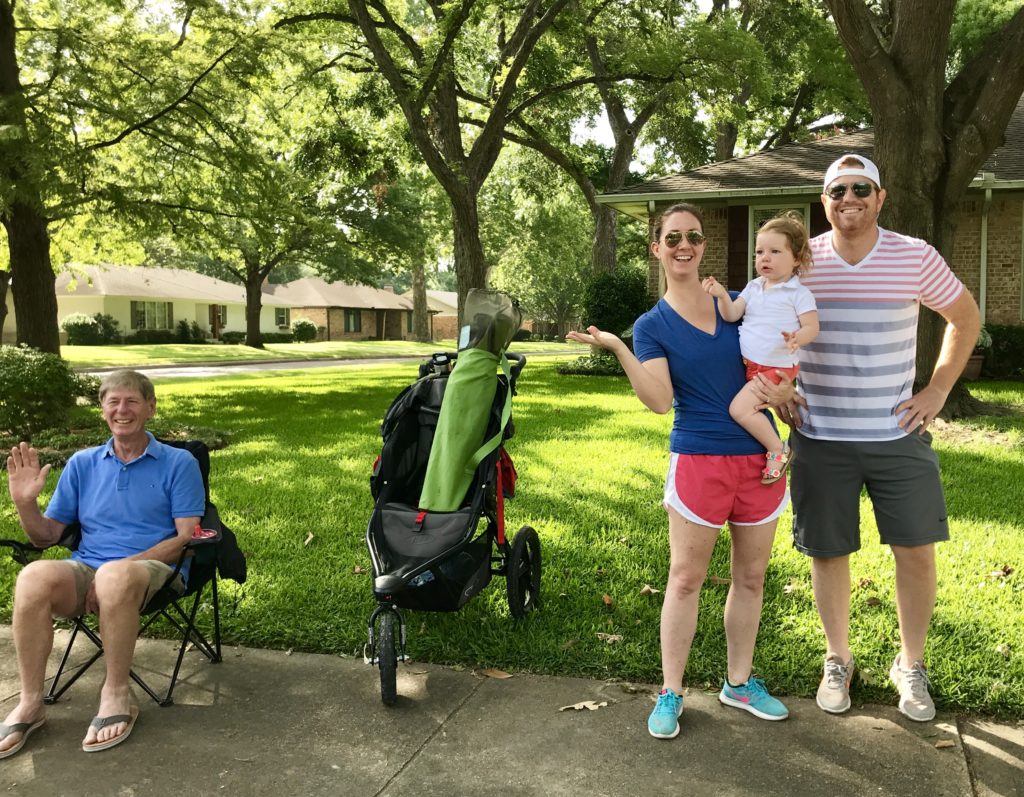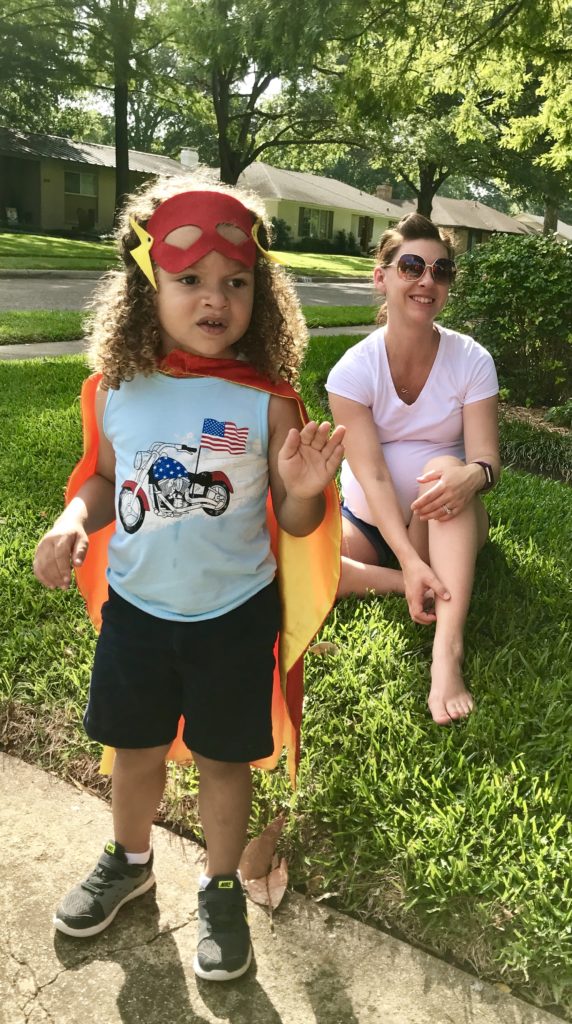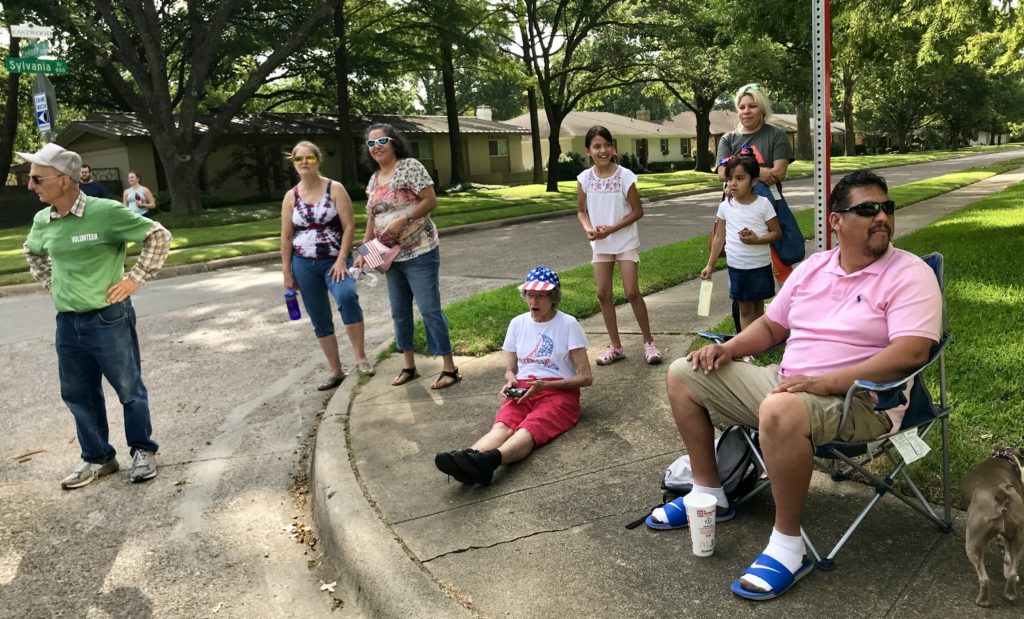 Back at the park, hot marchers gather for grub and socializing.

Cold watermelon and Sparkling Ice bottled flavored waters await. Hot grilled hot dogs and tofu pups are a huge hit. Grill chief David Cunningham was a popular man, aided by his mom SallyCunningham and Greg Jacobs.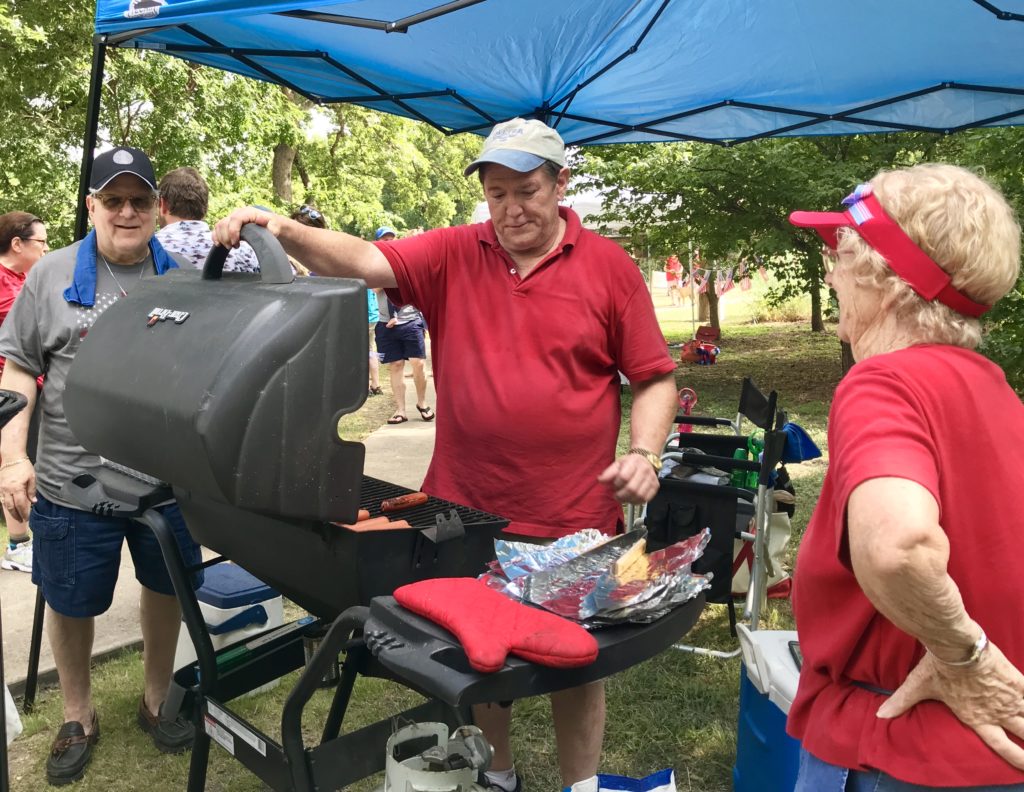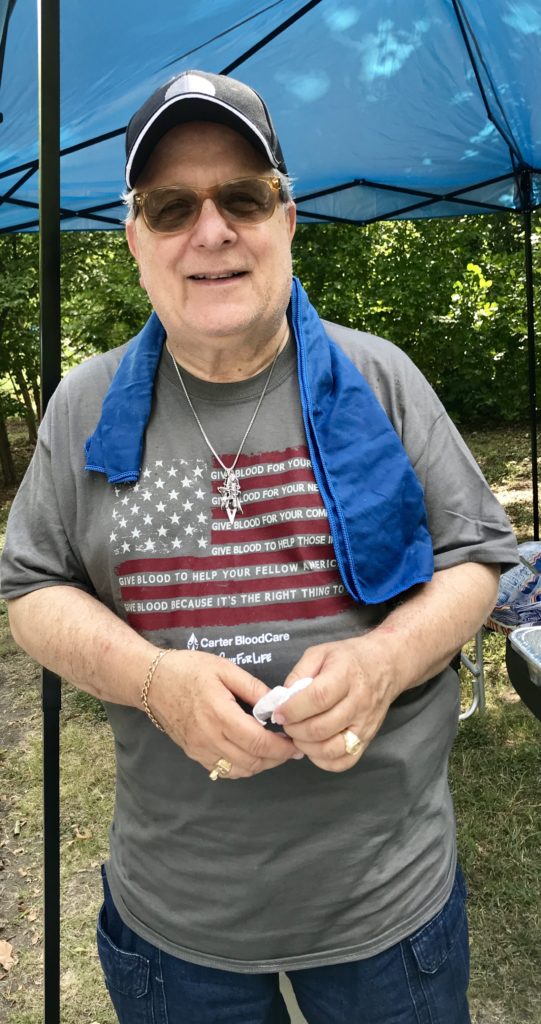 The snow-cone machine, once finally mastered by a volunteer, dispenses happiness.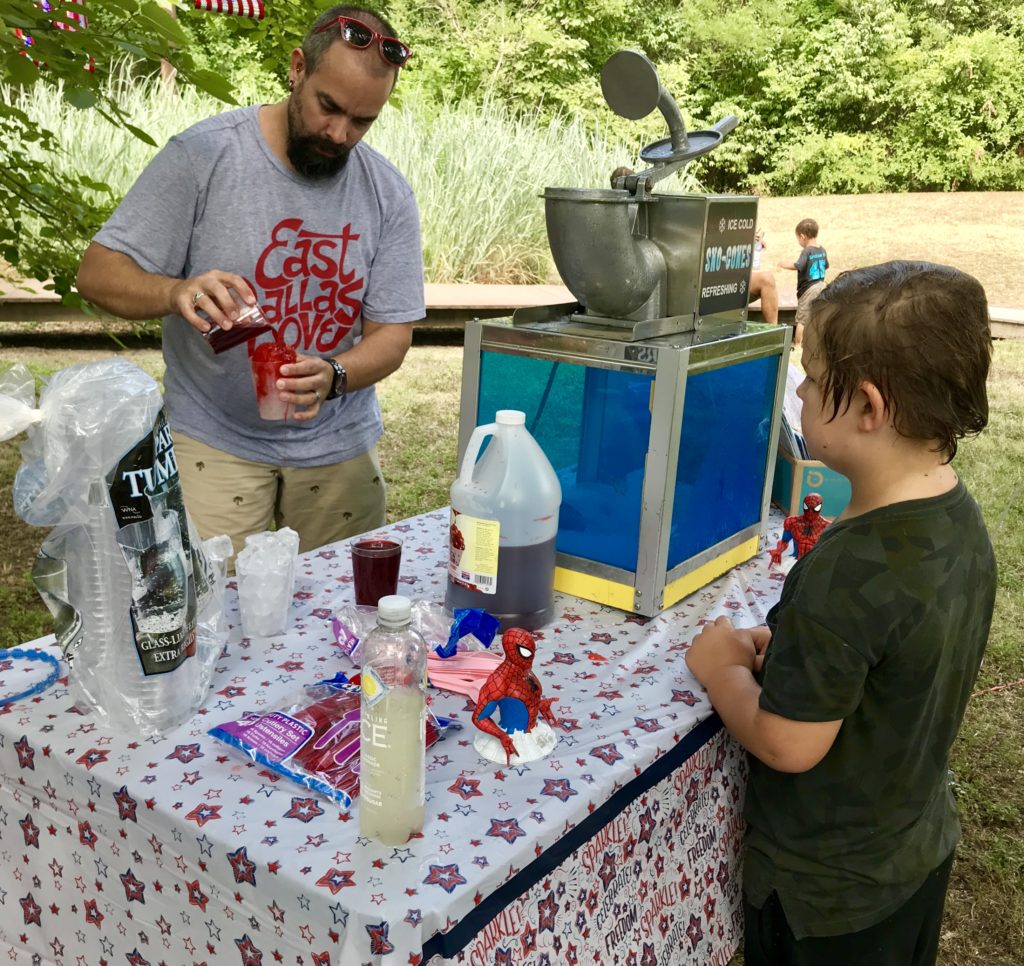 Kids having so much fun!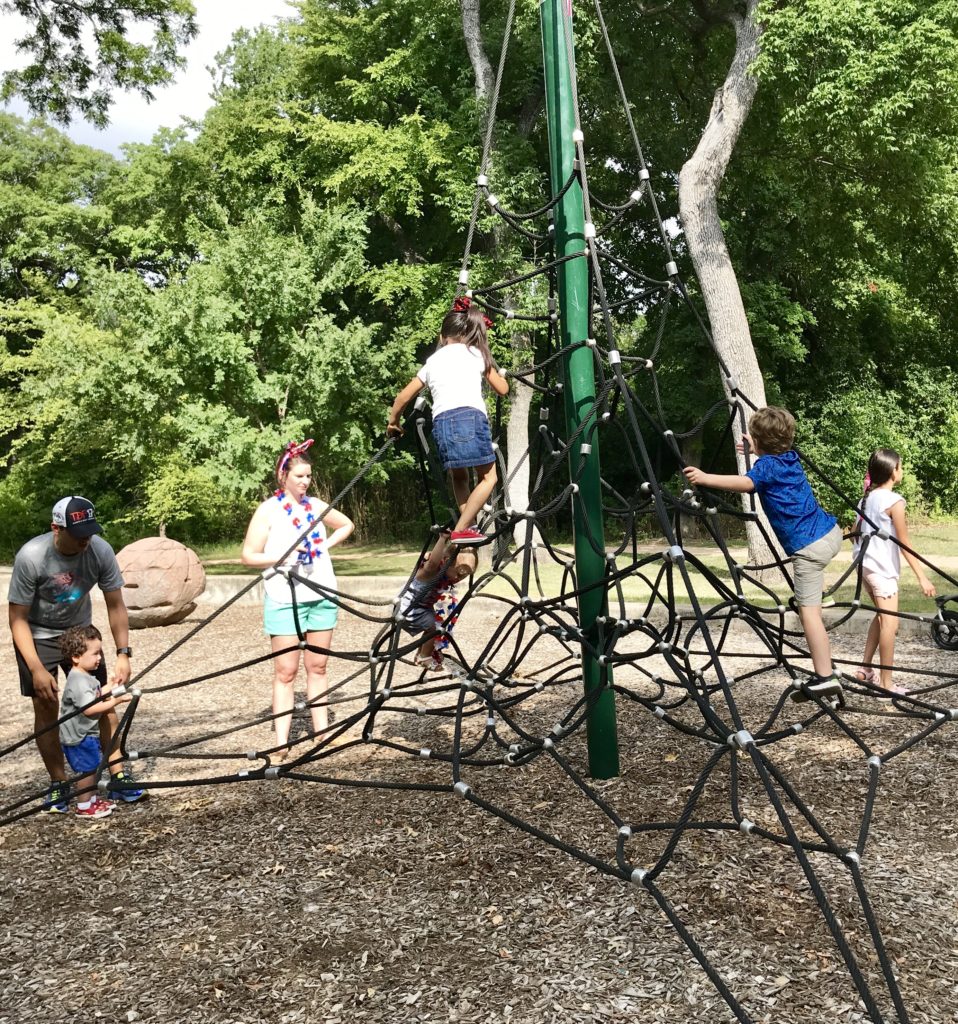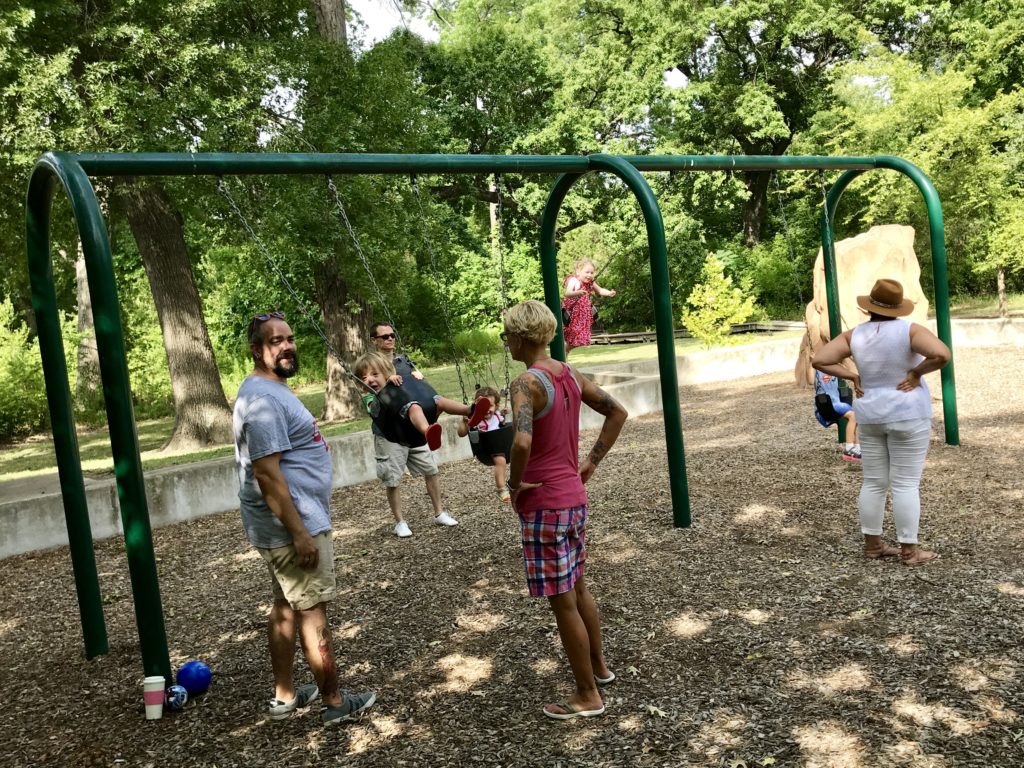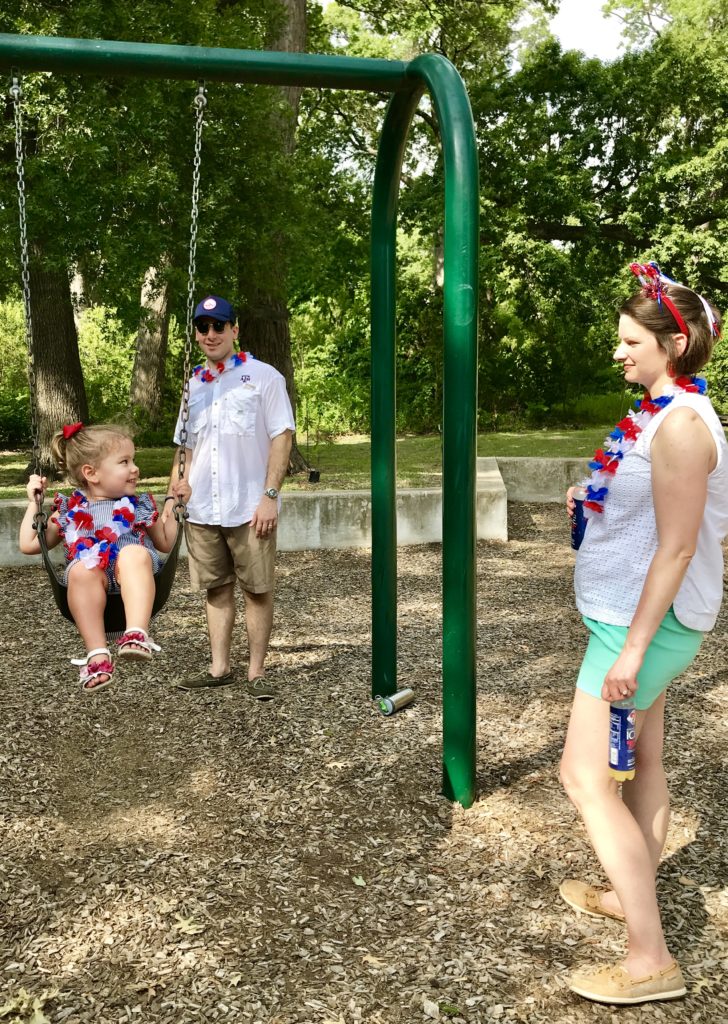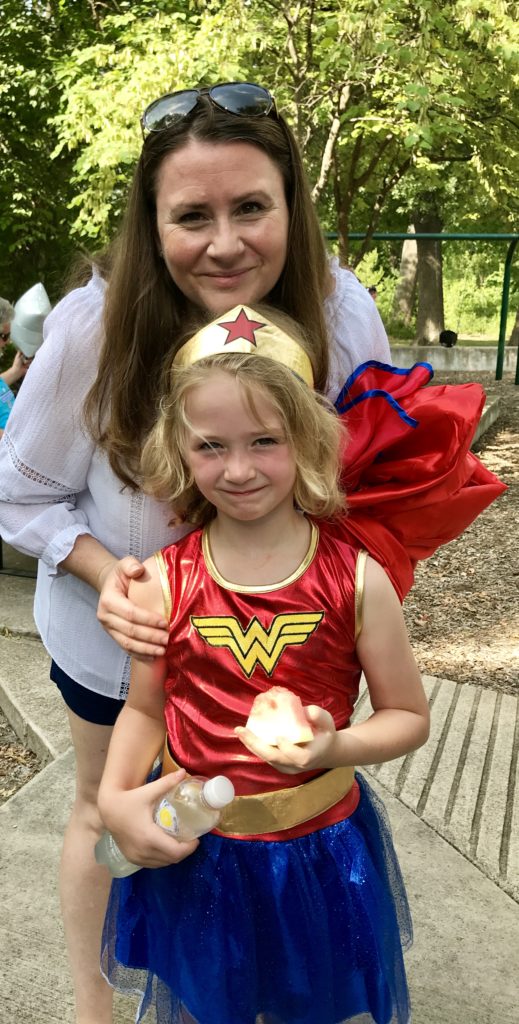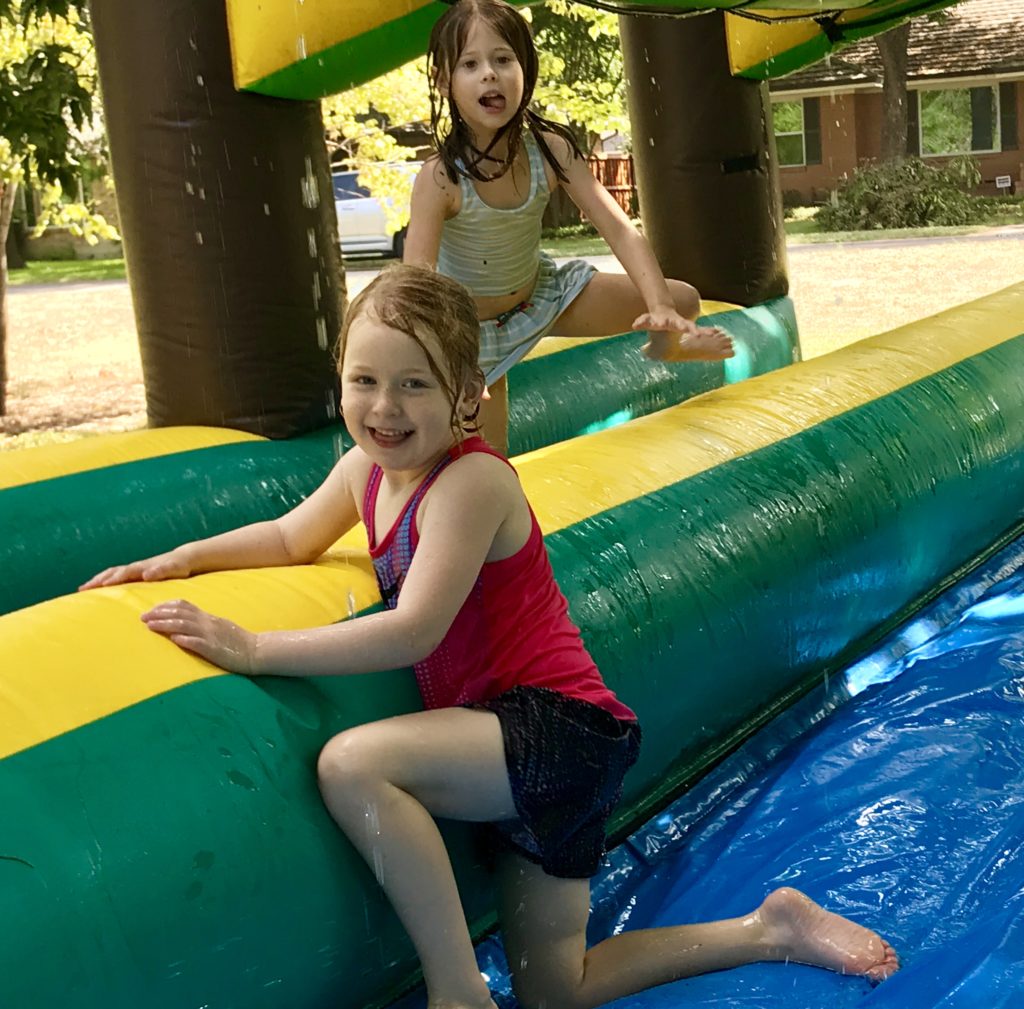 Families enjoy a beautiful summer morning. One dad was heard to say "I can't believe I landed in a neighborhood this great."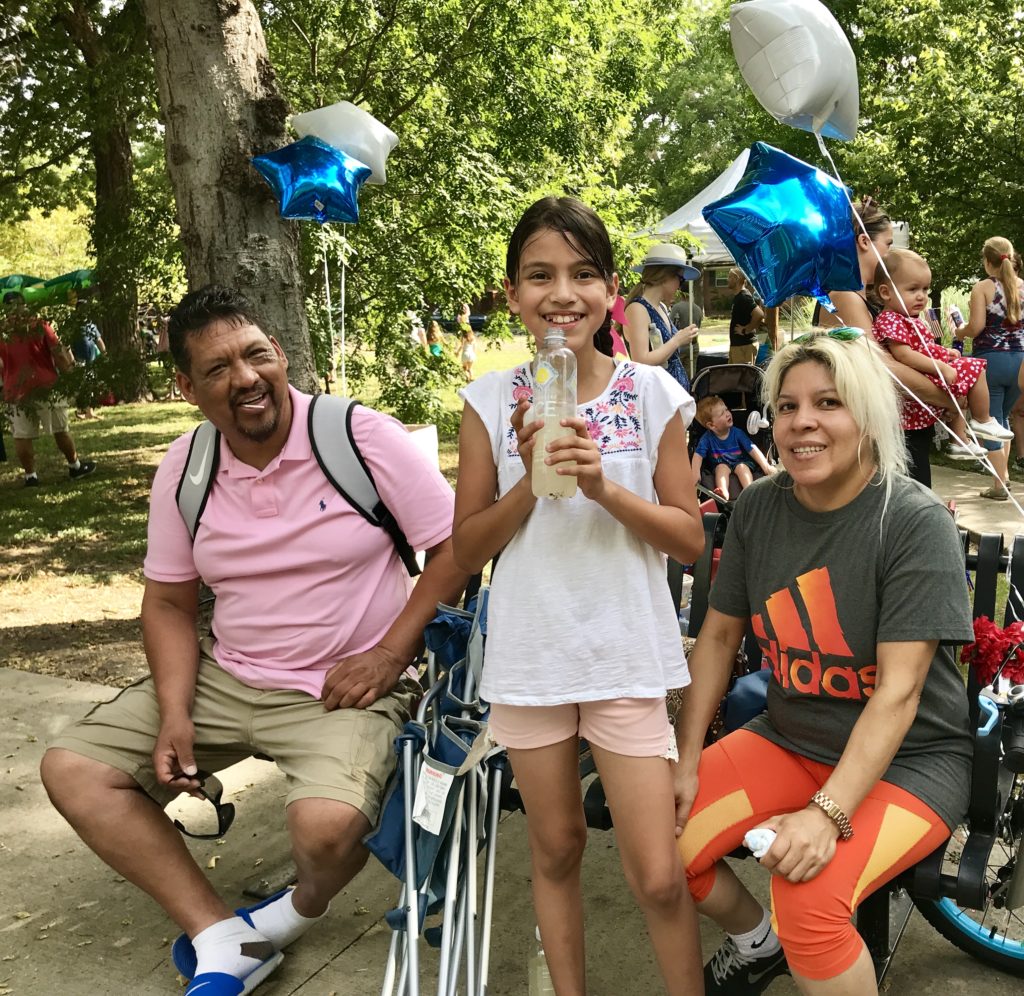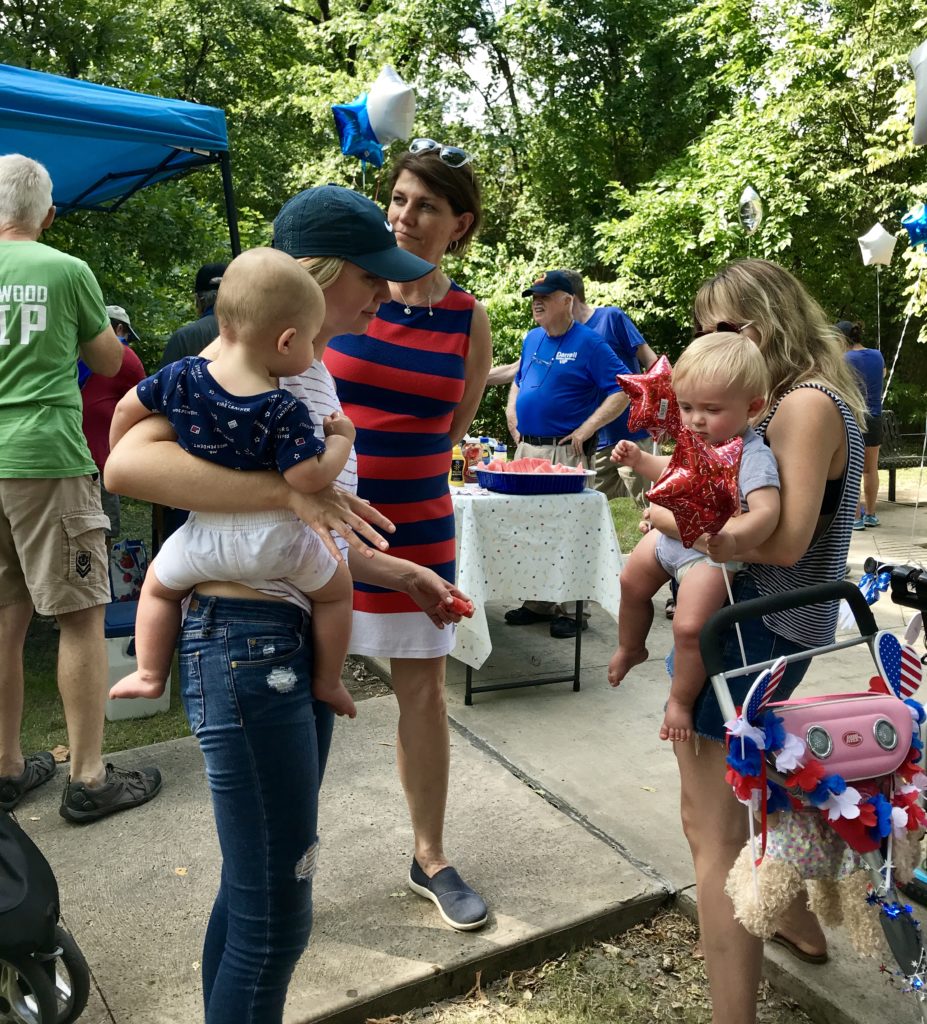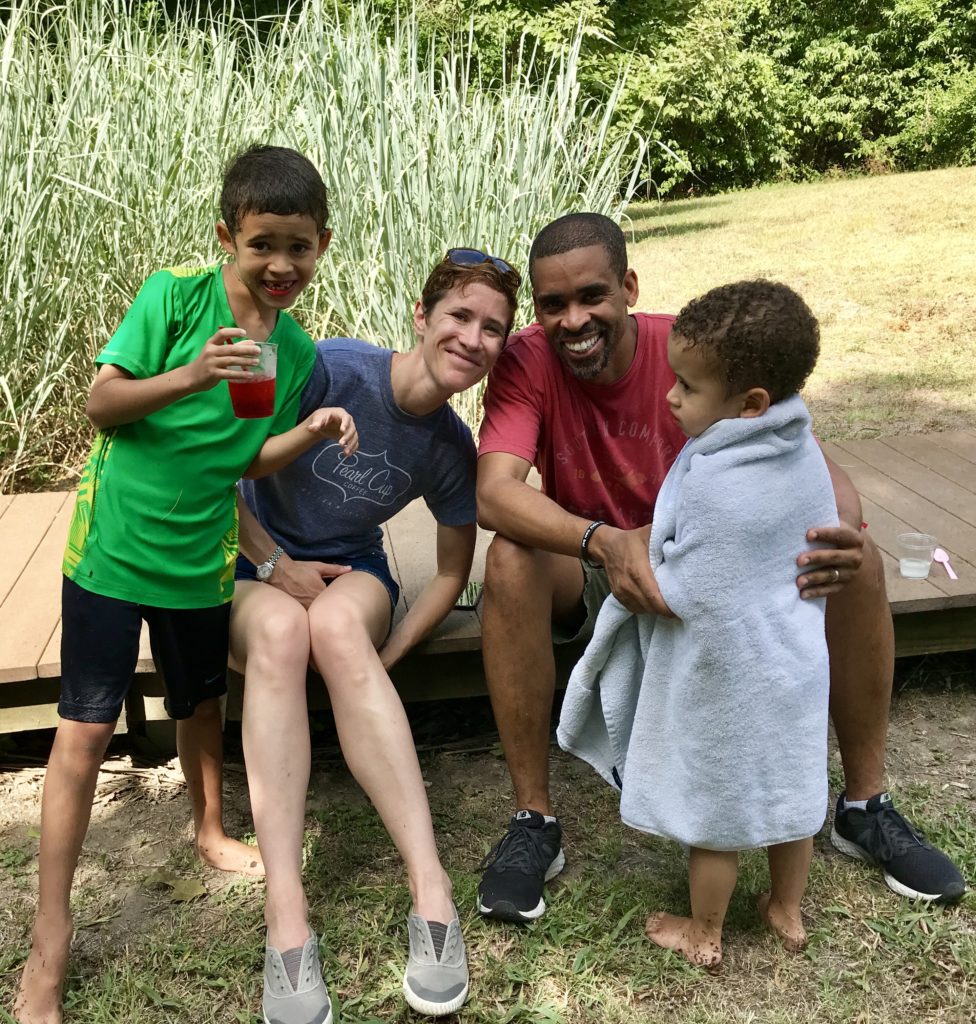 Such a great array of interesting and positive people!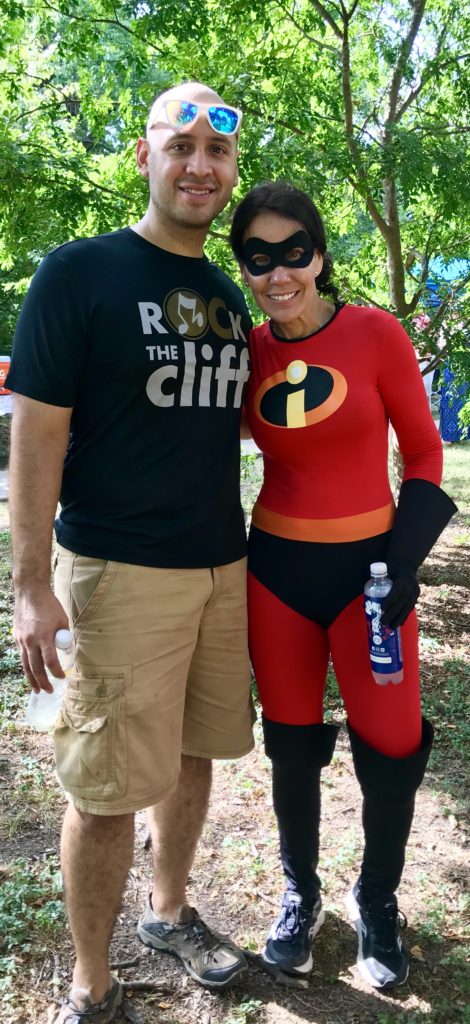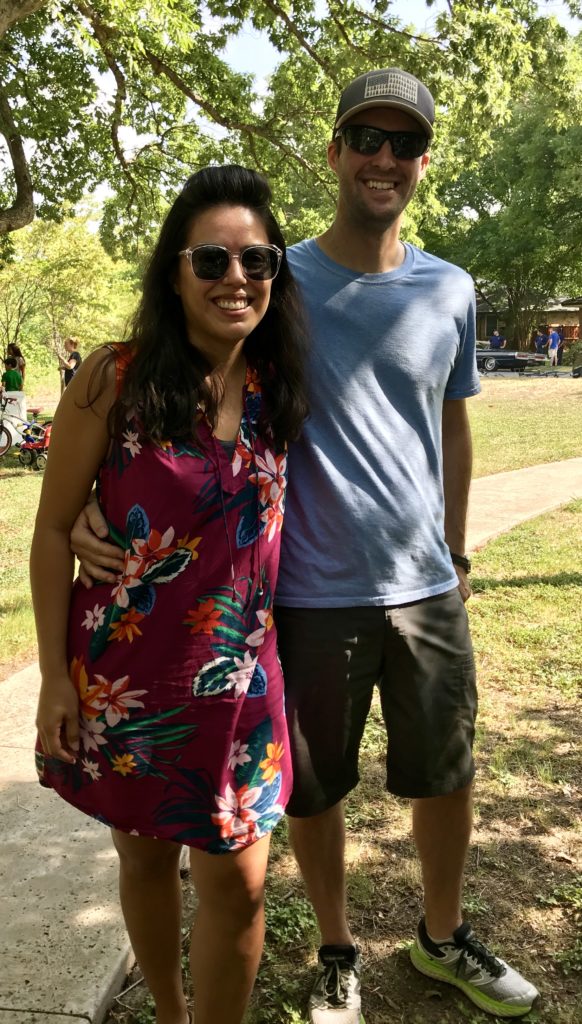 What a great day! But it wore some of us out!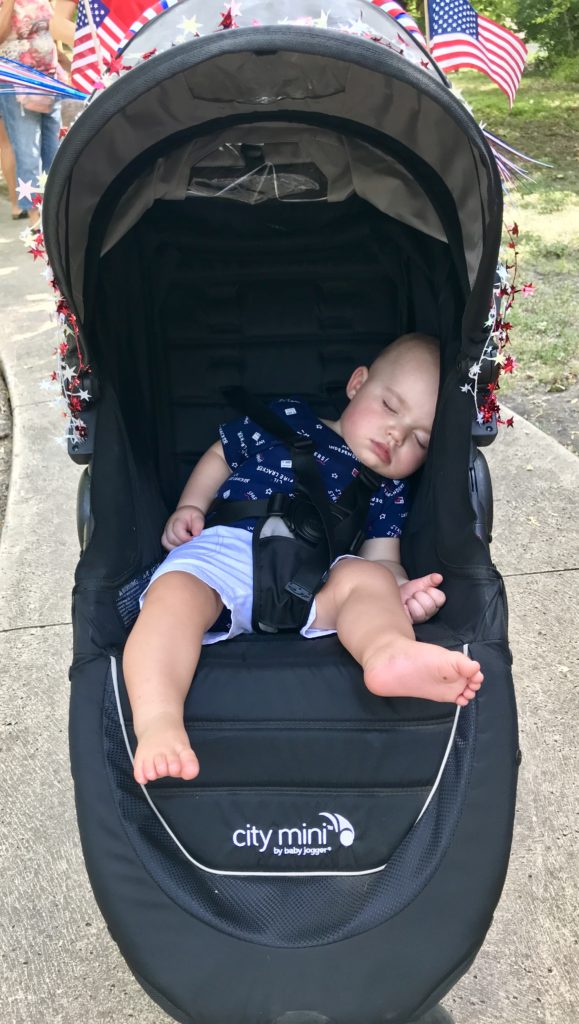 ____  ____  ____
Photos and videos by Amy Martin.